Sonar helps businesses leverage texting to reach customers where they're at: on their phones. The average American checks their phone 344 times a day, or once every 4 minutes (Reviews.org, 2021) and text messages boast a 98% open rate (CTIA, 2022). Businesses across all industries take advantage of SMS to reach customers, including insurance agencies, real estate companies, staffing agencies, and home services businesses. Not only is texting helpful for diverse businesses, but it also helps various professionals perform their job with increased productivity.
Optimize Customer Support & Sales
More than 50% of customers prefer texting support agents over a phone call (SMS Comparison, 2022) and messaging channels can reduce 60% of support costs per customer interaction (Freshworks, 2022). Texting allows agents to quickly resolve customer issues and tend to multiple customers at once.
Moveover, businesses that use SMS attribute 12.8% of their online revenue to SMS outreach (Forrester). With Sonar, sales representatives can text prospects to book appointments and engage in more conversations with AI, workflow automation, and chatbots. SMS helps reps nurture leads over time and build one-to-one communication.
Looking to Migrate from Zipwhip?
With Zipwhip shutting down this year, you might be evaluating different texting services and platforms. Many former Zipwhip users have found similarities between Sonar and Zipwhip, making it convenient to switch platforms without missing a beat.
Like Zipwhip, Sonar allows businesses to send texting campaigns and engage in two-way communication. Sonar's success team goes a step further by analyzing customer behavior and helping users develop an optimized customer communication plan. Messages can easily be scheduled with Sonar's API and customized based on specific triggers so messages are sent at the right moment. and under the appropriate circumstance.
In addition, Zipwhip integrated with an intelligent messaging platform so that users could send automated yet customized messages. Unlike Zipwhip, however, Sonar leverages artificial intelligence and chatbots within the platform itself. Users don't need to use third party services to take advantage of AI and NLP (Natural Language Processing). Sonar's suite of bots are built with the latest technology in machine learning, and they continually learn, adapt, and work to become better over time.
How to Migrate from Zipwhip to Sonar
Follow these simple steps below to migrate your account:
Step #1: Initiate Migration Process
Once your Sonar account is set up for you and the Zipwhip migrator option is enabled, you can log into your account and initiate the migration process from the hamburger menu –> Settings –> Zipwhip Migration Tool as shown in the image below: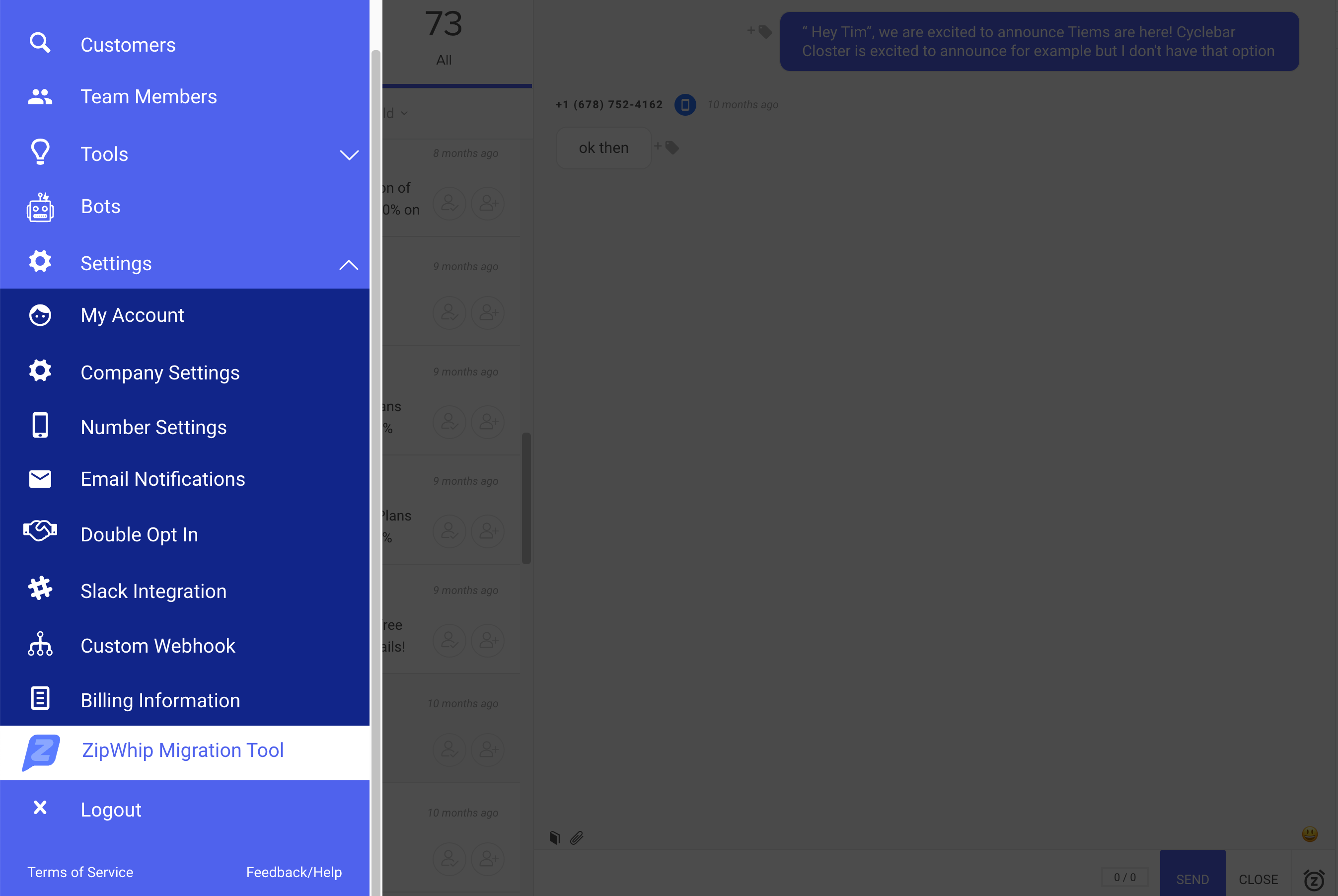 First you're prompted to log into your Zipwhip account. Please use your exact Zipwhip credentials (including spaces or special characters – ie, "Debra@(206) 222-3344"). Then our migrator will ask you for your preferred channel to stay informed of the migration process via email as well as SMS. Please provide the email & phone number you'd like to be updated on.
Following that comes your LOA details — You will be asked to provide your business details for the LOA (Letter of Authorization) so that you can grant permissions for your SMS-hosting to be moved from Zipwhip over to Sonar. Please provide those details as they're registered with Zipwhip. Then you can start the migration process.
Step #2: SMS-Hosting migration
Once you initiate the migration process, you should immediately receive an email from HelloSign (on behalf of Twilio). This email provides you with the LOA document, which you should sign digitally. Please sign as quickly as possible, otherwise the process is completely halted.
After digitally signing the document, your work is done and we'll be waiting for Twilio to provide us with confirmation of your approval. This process can take up to 3 business days, however, it's usually addressed within 1 business day.
Once we receive confirmation of your LOA approval from Twilio, we immediately start migrating your messages, contact, groups and templates over to Sonar.
This process should ideally take several minutes, unless you have a very large set of data (eg, 10s or 100s of thousands of messages). In that case, it'll probably be a 1-3 hour process.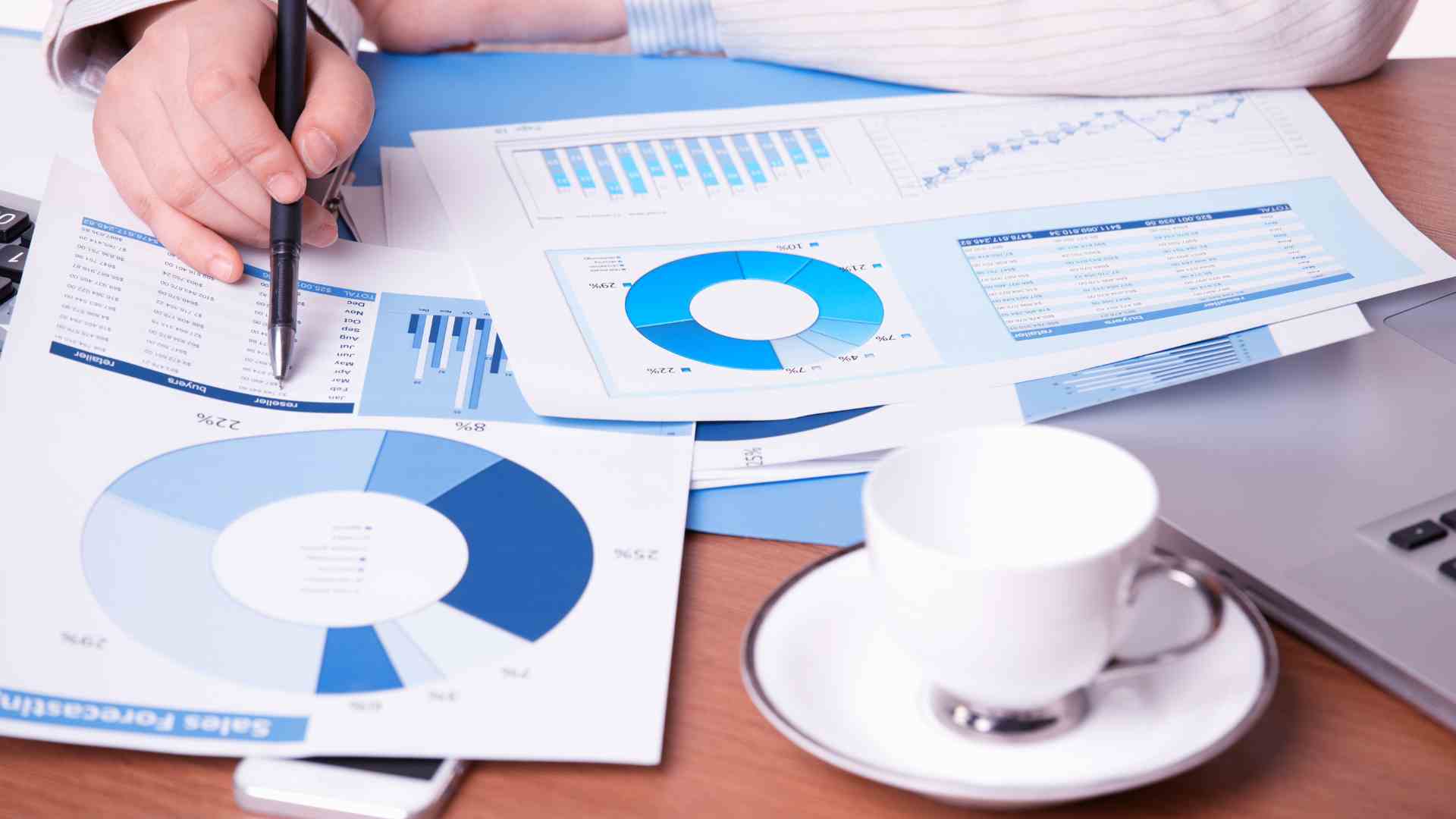 When Should I Switch Over?
At Sonar, we understand the desire to delay this kind of migration process. However, we promise you will thank your future self once you complete this switch! We are also offering special pricing specifically geared to empower Zipwhip users. Schedule a free demo to learn more about the platform and discuss pricing with our team. We are happy to help!