so·nar /ˈsōˌnär/ – a technique that uses sound waves to navigate, communicate with, or detect objects on or under the surface of the water.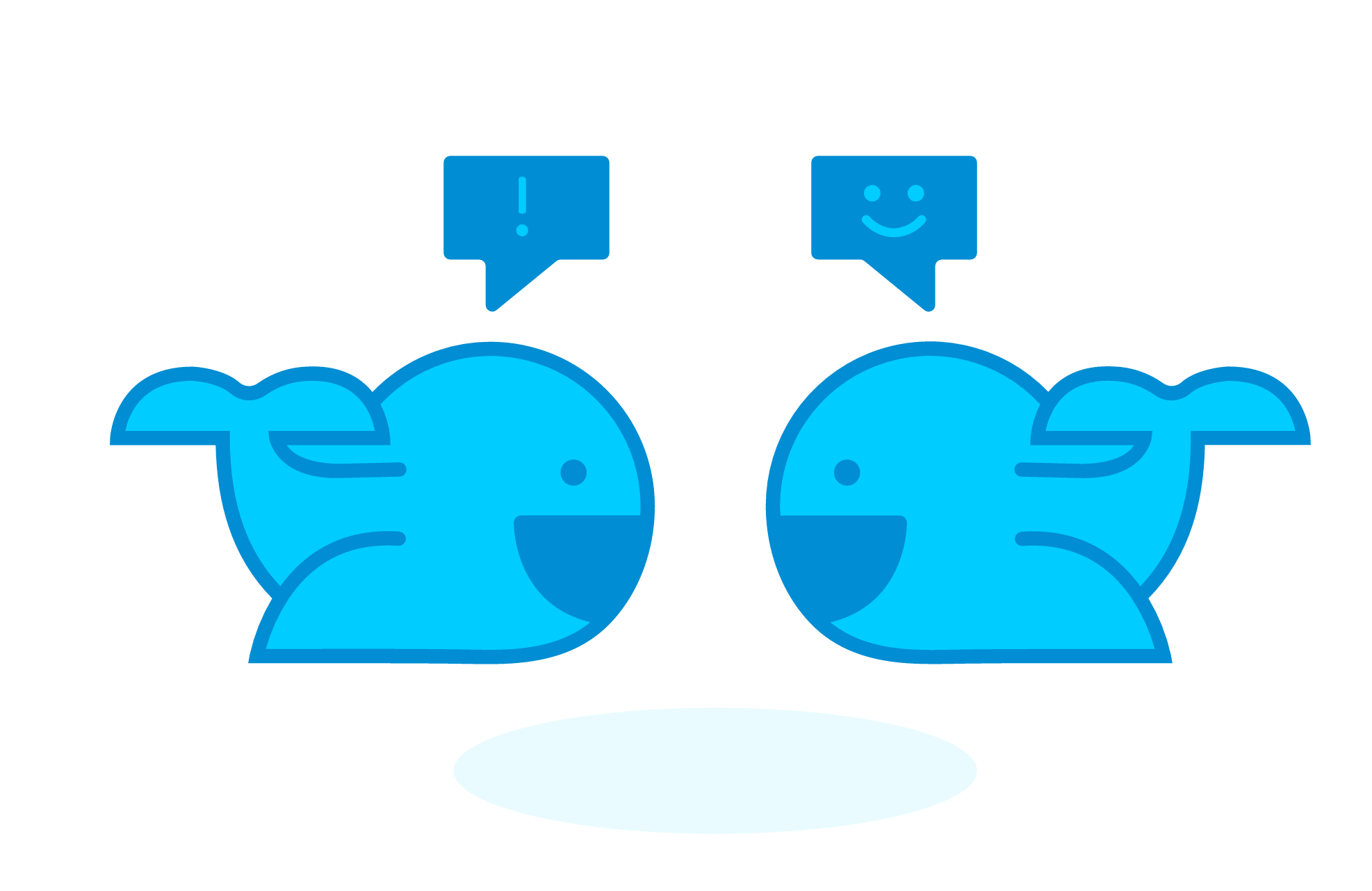 A look back at what we've done in twenty sixteen to help companies better communicate with their customers with mobile messaging channels.

Our Team Grew
We are a small and growing team that is always evolving and improving ourselves, our processes and workflows, our communication with each other, and your experience with us.
In 2016, we grew by five team members across our engineering, product, and customer success teams to help ensure your success with Sonar. More importantly, we maintained and improved our team diversity. We're a perfectly gender balanced team, and proud of it!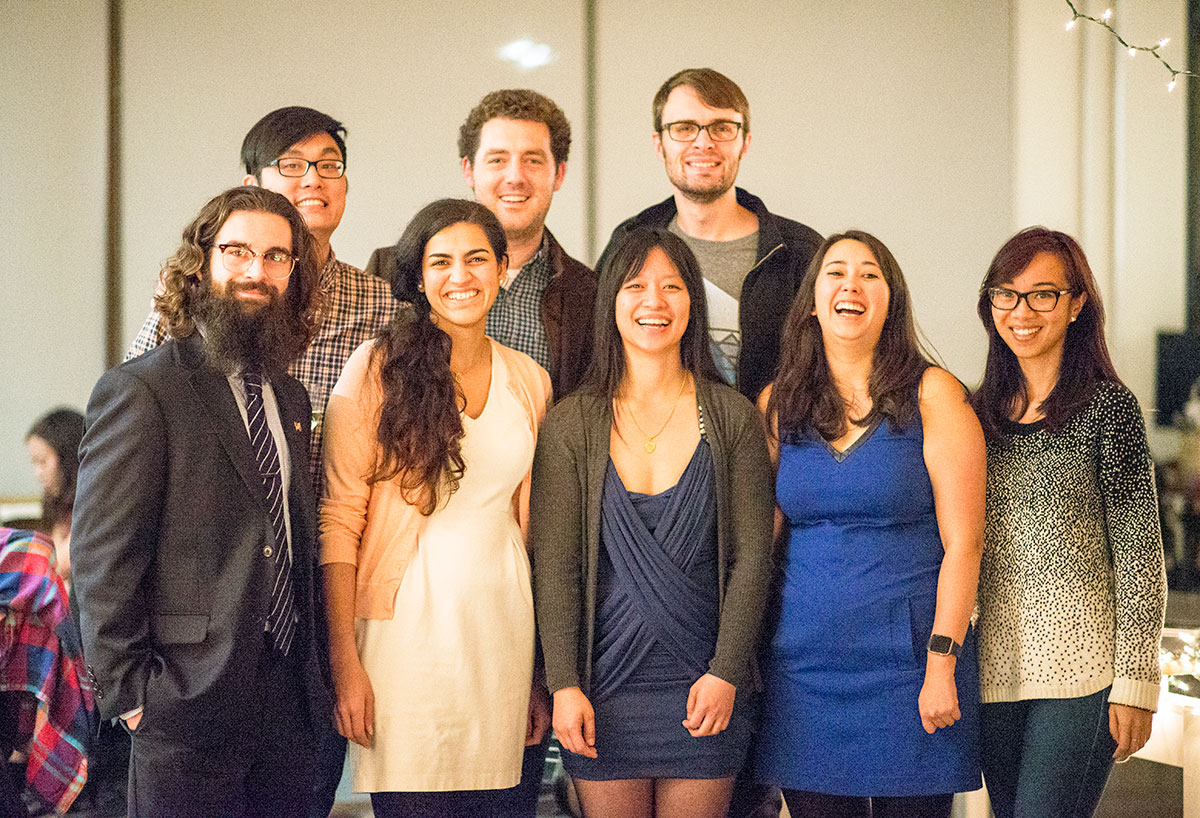 We learned and shared our knowledge
One of our key values is "always be learning". Over 2016, we conducted almost a dozen "Expert Talks" where we invited industry professionals to come to our office and talk about topics to help us better serve you. This year, we dove into ReactJS, AI, Machine Learning, SEO, SEM, Reliable Test Coverage, Content Marketing, and Sales. Our developers also gave back by teaching free ruby and rails classes at RailsSchool. To be notified when the next course will be, check out our RailsSchool page.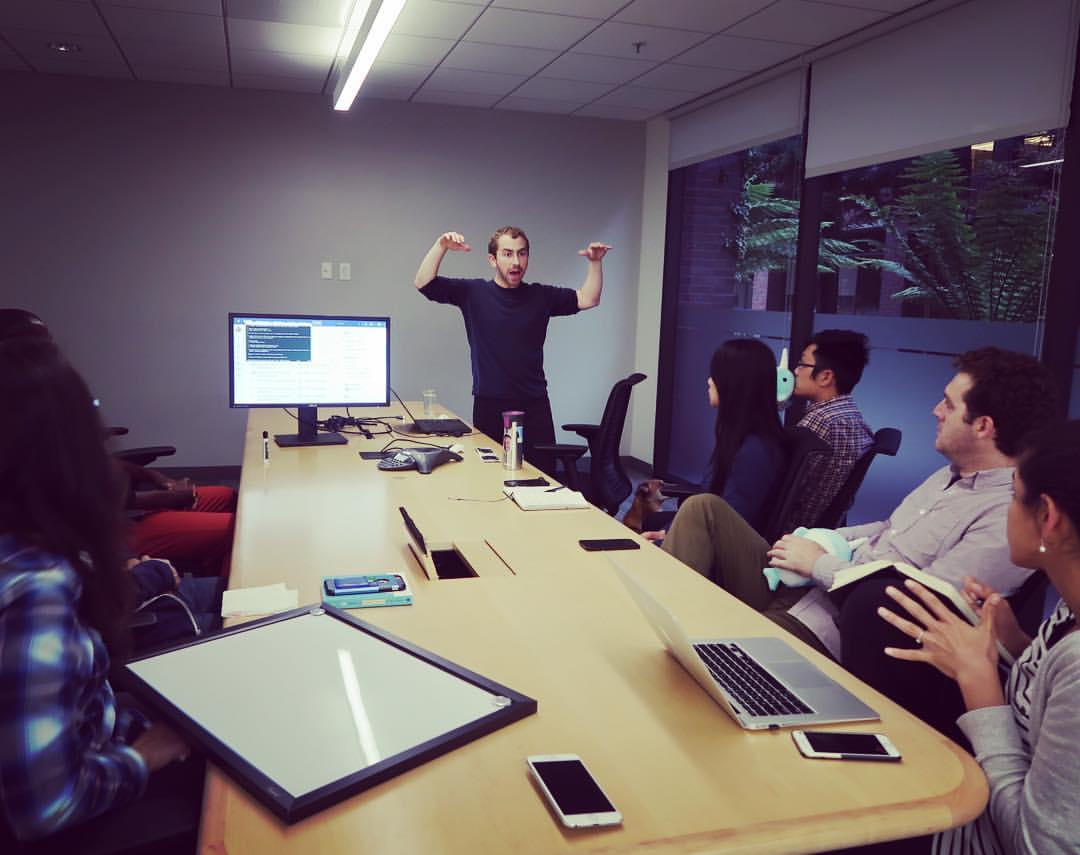 Messaging via Sonar
In 2016, we hit the 50 million messages mark.
Sonar companies exchanged millions of messages worldwide in over a dozen countries, including the United States, United Kingdom, France, Germany, Canada, Mexico, and Spain. tweet

Companies used Sonar for onboarding their customers, delighting them with fast & responsive service, and increasing awareness and sales through marketing campaigns and reminders. Industries using Sonar to communicate with their customers included:
Real Estate
Marketplaces
On-demand services
Recruiting
FinTech
Dating
Travel
Food Delivery
E-commerce
Financial Aid
Product Releases
Based on your feedback, we worked hard to bring you new product updates and features in 2016.
Integrations
Our integration with Shopify helped companies easily send order and shipping confirmations via messaging. With our Facebook Messenger integration, our customers were able to manage both SMS and Facebook messages all in one place without having to log into Facebook each time. We made automating tasks and workflows a seamless process with our Zapier integration.
Analytics
Want to keep track of your response times with customers? Want to find out when are your busiest days and times to chat with your customers? Or which type of customer you're communicating with the most? Well, we released our new Analytics tool which shows this data and much more.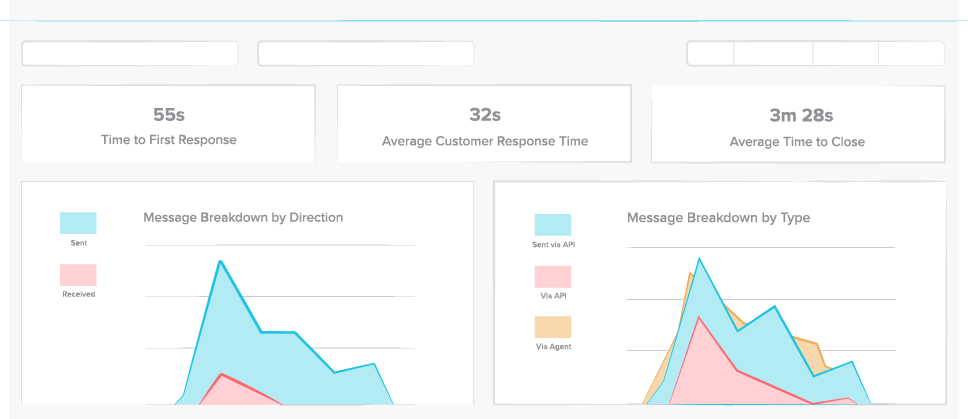 Campaigns
One of our most powerful features is Campaigns, where companies can send targeted messages to segment(s) of their customers, perform A/B testing on text message copy, and have your customer's responses categorized automatically! With Campaigns, you can track your NPS scores, collect feedback, notify your customers on deals and promos or even new material coming soon.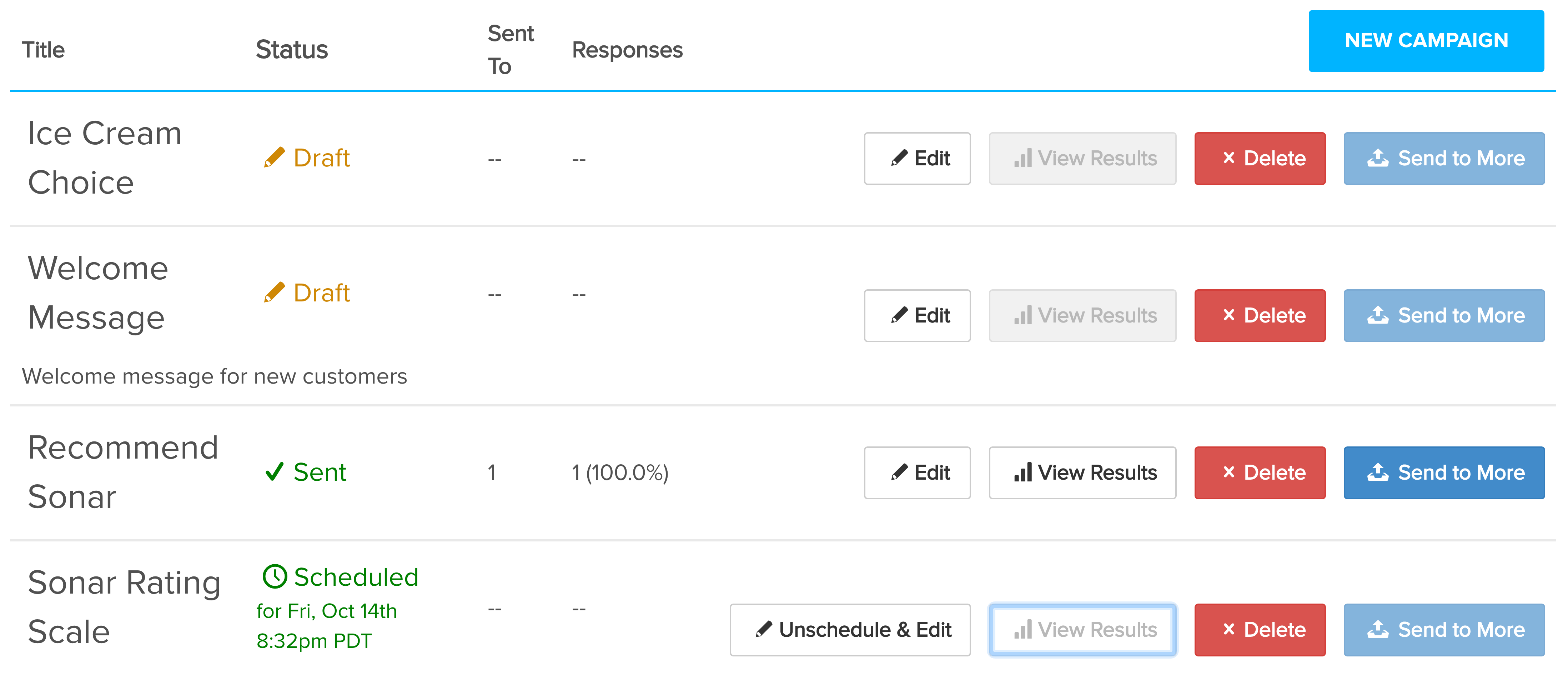 We're always looking for ways to improve Sonar by learning from our customers and each other, and making communication a better experience for all. Feel free to contact us!
Shoutouts:
Thanks for the shoutouts!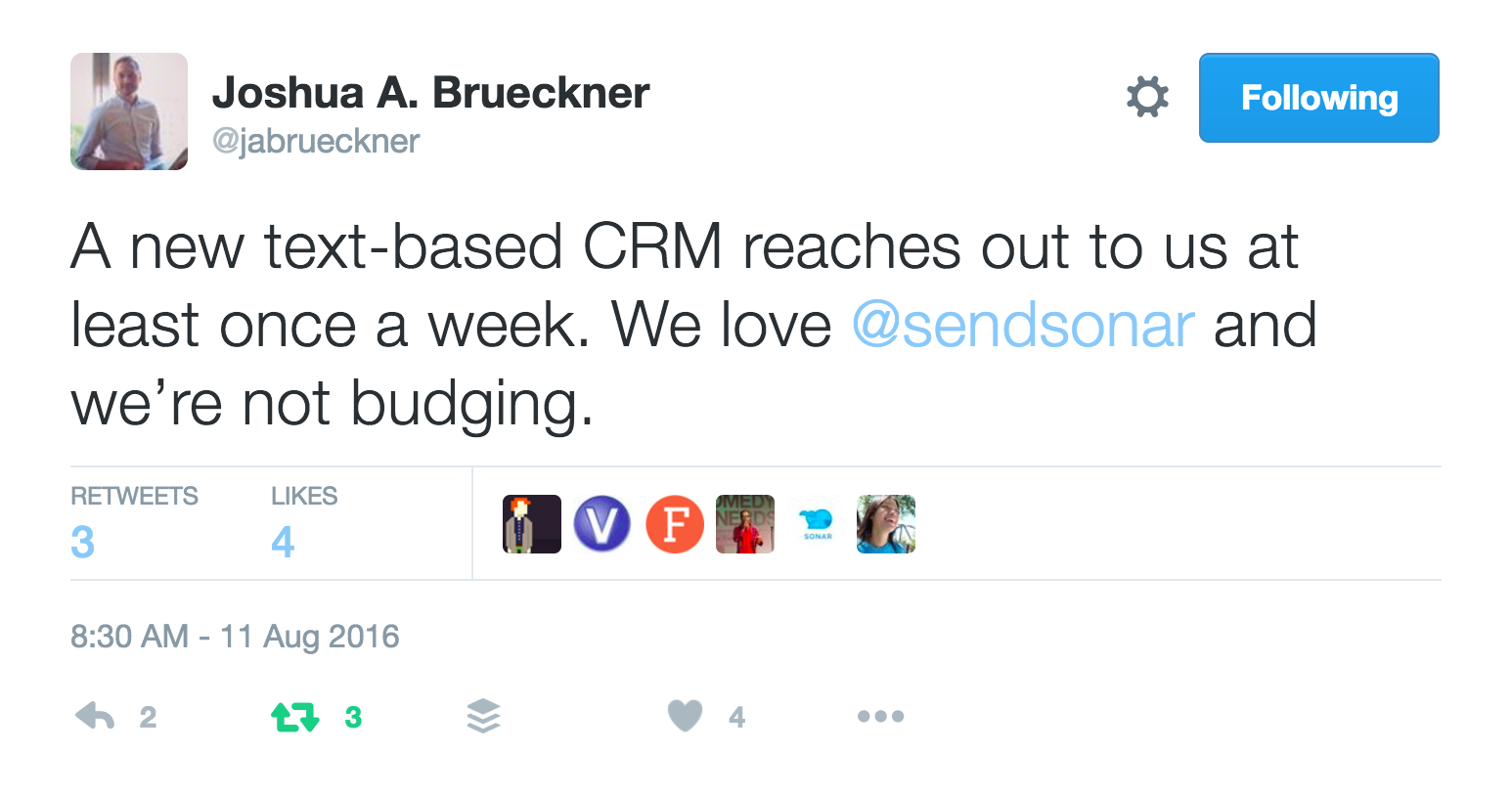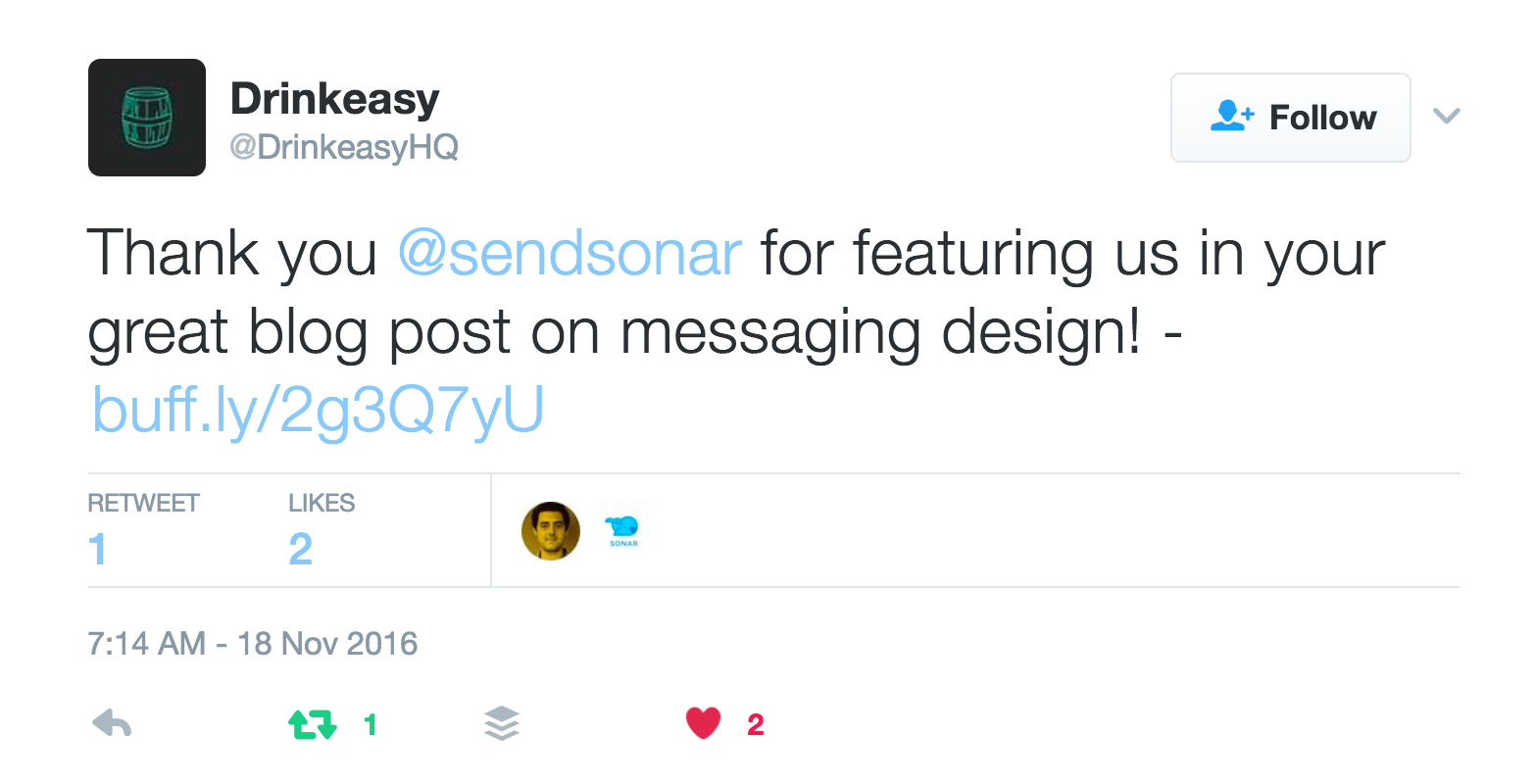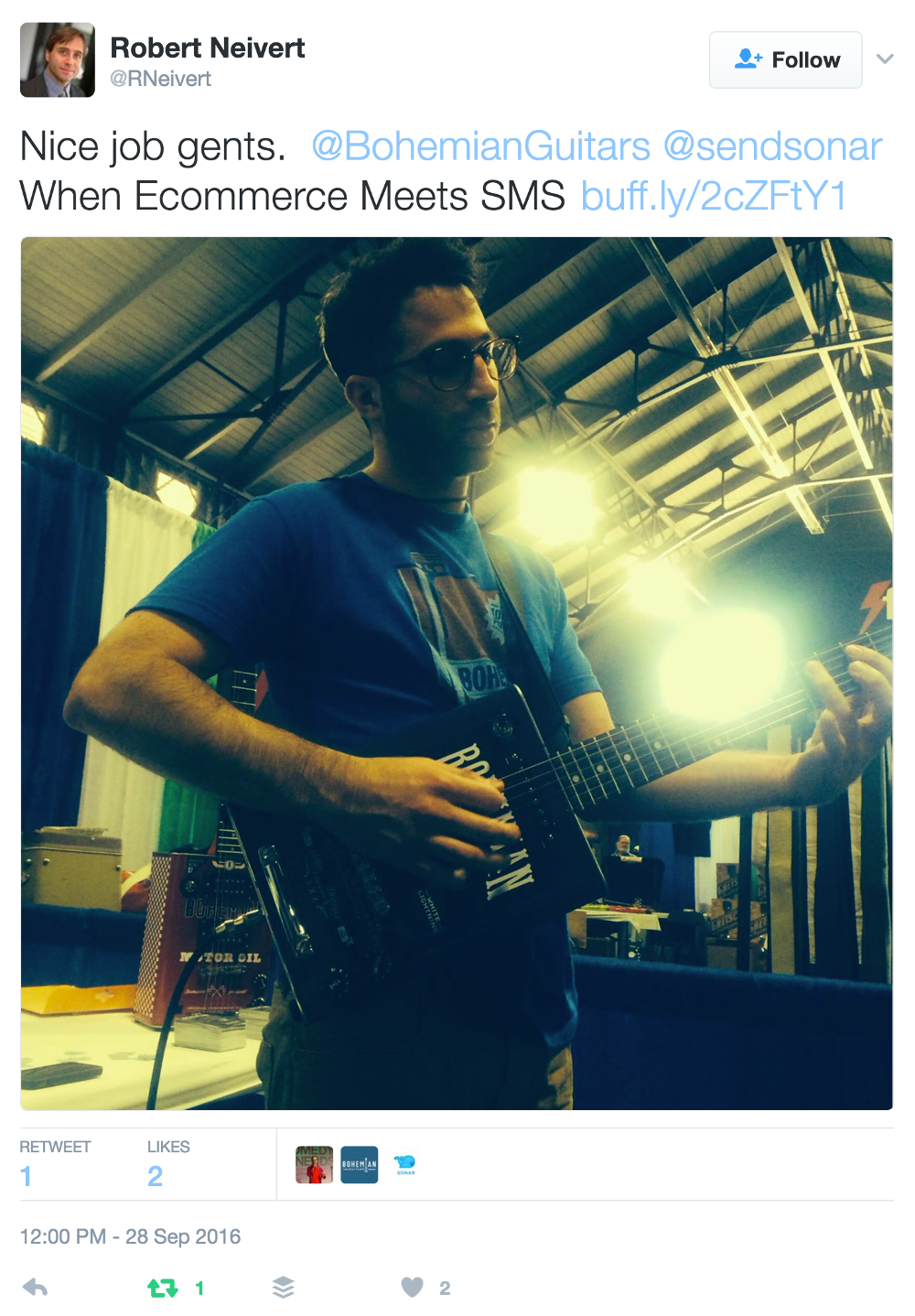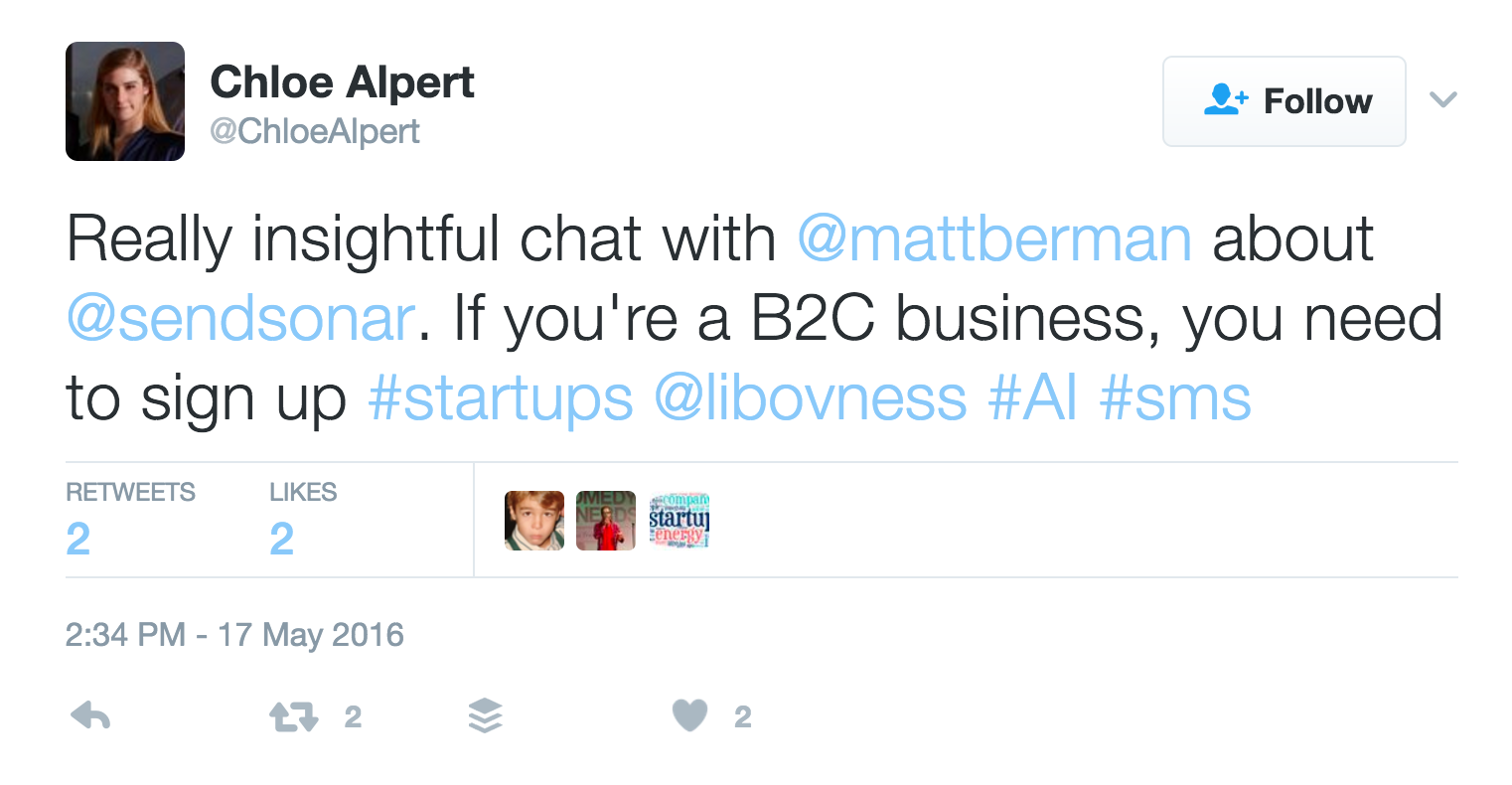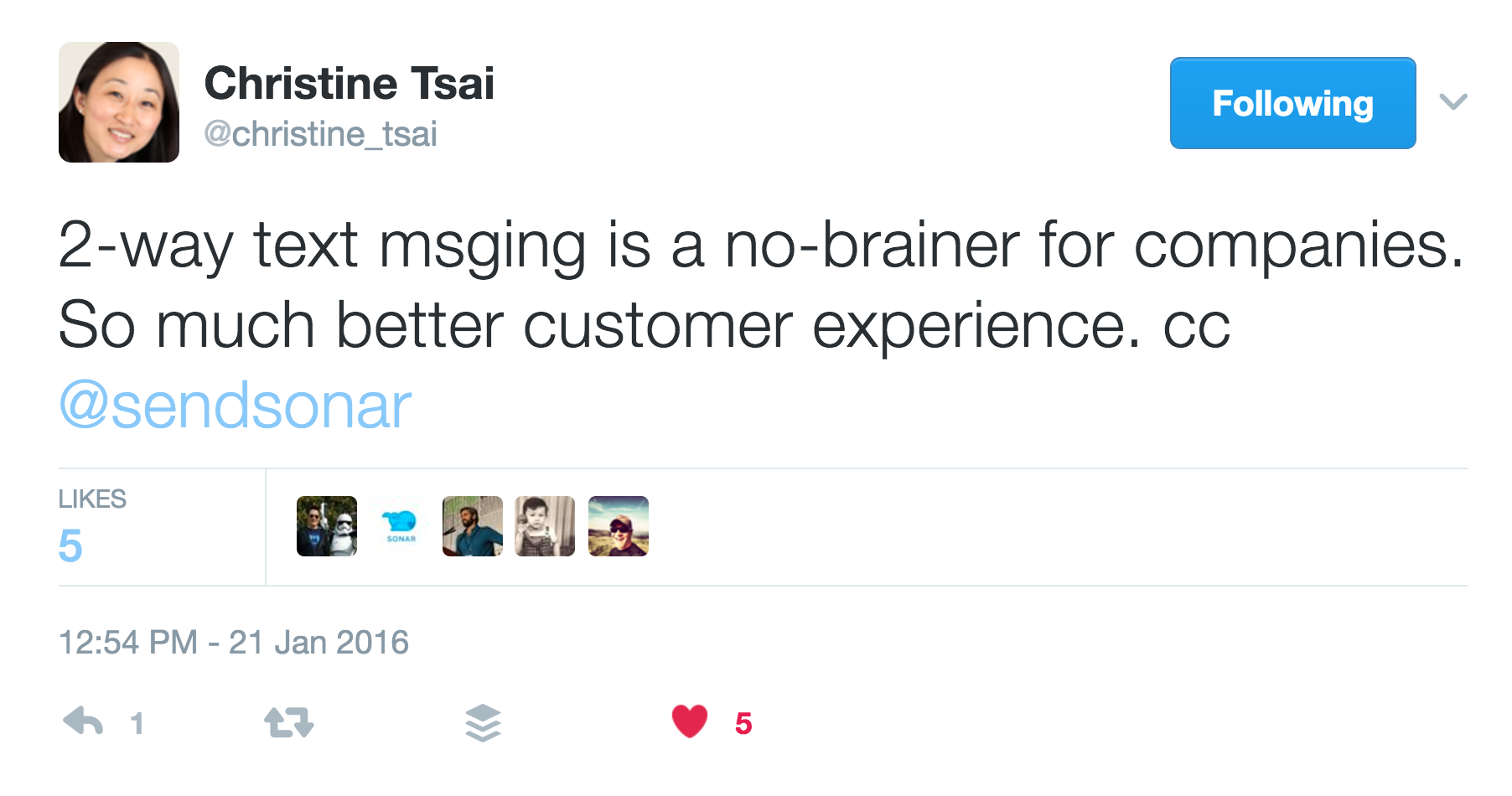 Here's to an amazing 2017!