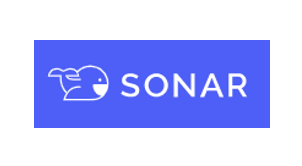 Most companies view user onboarding as a 'checklist' that their customers have to run through. It looks something like this:
✔ Open welcome email
✔ Click link to landing page to create profile
✔ Add credit card information & billing address
✔ etc.
Customers get shuffled between email, a website, and a mobile app—when all they really want is to learn more about what you do. The whole process is riddled with a lot of unecessary steps. During onboarding, you just need to teach people a bit about your service, and get them to come back for more.
Text messaging is a personal and low-friction way of onboarding new users. It gives you a direct line of communication with your audience without asking them to download additional apps, fill out registration forms, or remember complicated passwords.

During onboarding, SMS helps you start the conversation with your customers and walk them through the steps that will show them the value of your service—without slowing them down with extra baggage. For a travel service, this might mean asking customers to select a destination. In a meal delivery service, it might be as simple as asking for someone's address, and explaining what you'll use it for.
In this article, we'll walk you through all the different types of SMS messages you can use to guide users through onboarding, along with specific examples.
———————————————————————————————————————————————————
1. Make a Strong First Impression with Your Welcome Messages
Your welcome message is the most important part of the onboarding process. It's your only chance at a first impression. You've got 160 characters to show how you're going to bring value to your customer and to get them to the next step of onboarding.
Farmestead
Farmstead, a fresh, locally-sourced, organic food service, lets customers alter and cancel orders through SMS. They're also notified through SMS once deliveries have been scheduled or completed.
What works:
The welcome SMS makes it really easy to get started with scheduling an order.
It also allows customers to ask any questions they might have about the service or Farmstead's broader mission.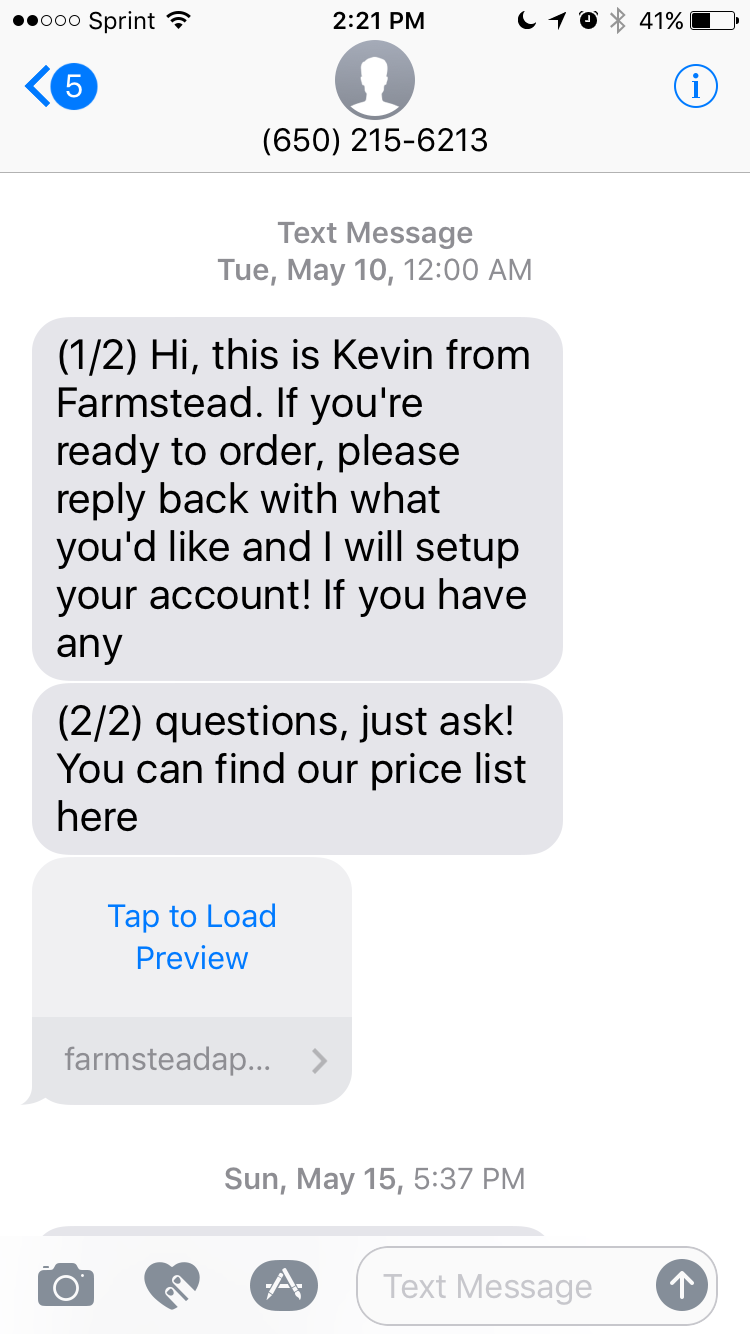 JULIA
JULIA, a kitchen help service, onboard customers through a chat bot and SMS conversations that directly display how it works.
What works:
While there's a lot Julia can do, she doesn't overwhelm new users with everything at once.
The onboarding welcome message simply states how she works and offers a sample cooking question you can ask her to get started.
It's great for teaching you how Julia works by actually talking to her.
Chase Bank
What works:
The message Chase sends leaves no room for doubt on how to use the service. It tells you how to check your balance, your recent transaction history, and how to access support.
What could work better:
The campaign feels robotic and impersonal.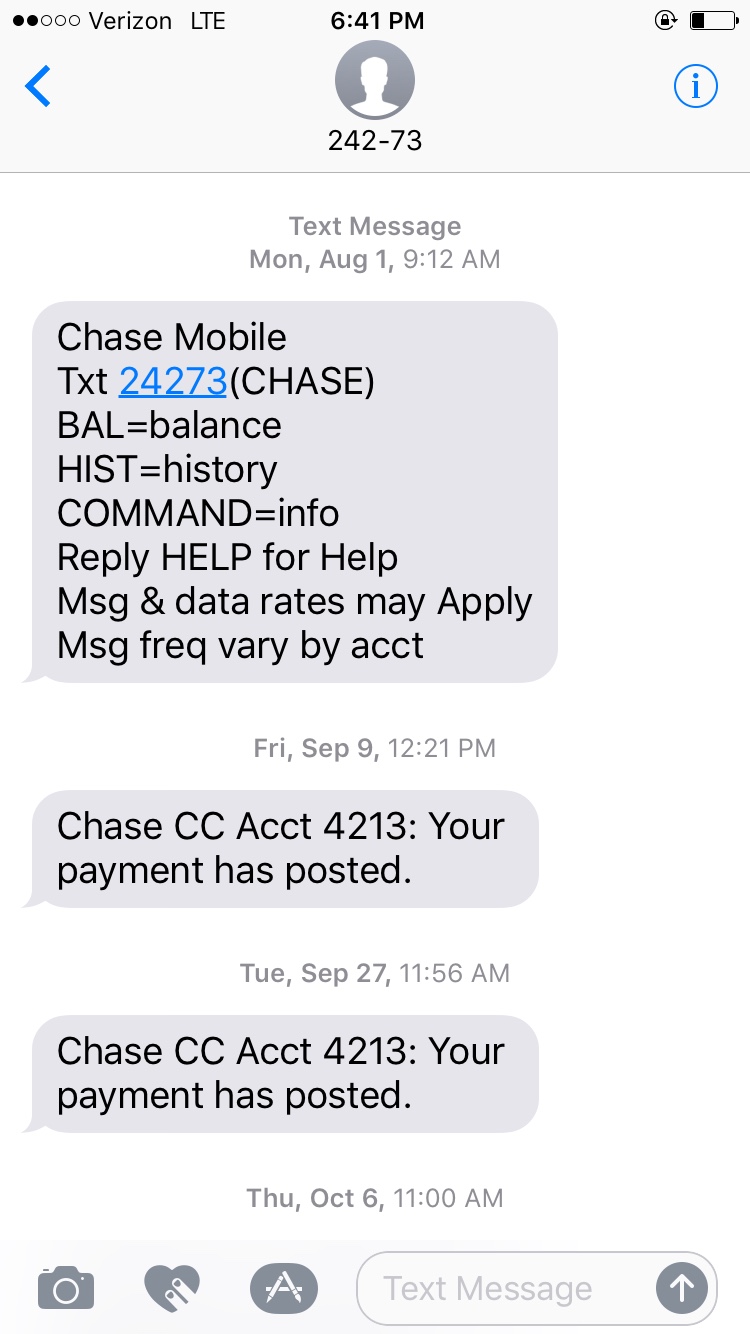 2. Give Customers the Freedom to Opt-Out From the Start
In the beginning of the conversation, it's especially important to answer the "Why am I getting this?" question so that the recipients of your SMS campaigns know who you are, why they're receiving messages from you, and what they can expect by interacting with you.
It's also important that you never make your audience feel like they're held hostage to the whims of your marketing department. Giving them a clear and easy way out is the best way to reassure your audience that they're in control of the relationship.
Digit
Digit, a service that helps you turn save, employs rich-media SMS and lets you ask for help or opt out immediately.
What works:
Digit's SMS onboarding focuses on helping users register and add their bank account to the service right off the bat. It's the one step that's critical for users to automatically save money each day with Digit.
Digit makes great use of rich-media SMS to encourage their audience to visit their website and complete that step.
What could work better:
The onboarding SMS message doesn't make it immediately clear how Digit will save the customer money, and what the specific benefits of signing up for Digit are. While "Save money, without thinking about it" is a catchy tagline, a lot of customers probably want to know more before signing up for an account.
The message directs the user AWAY from the channel they're already on, it might have been lower friction for customers to share a little info over text to get started. But, of course, it's bank information in this case so we get why.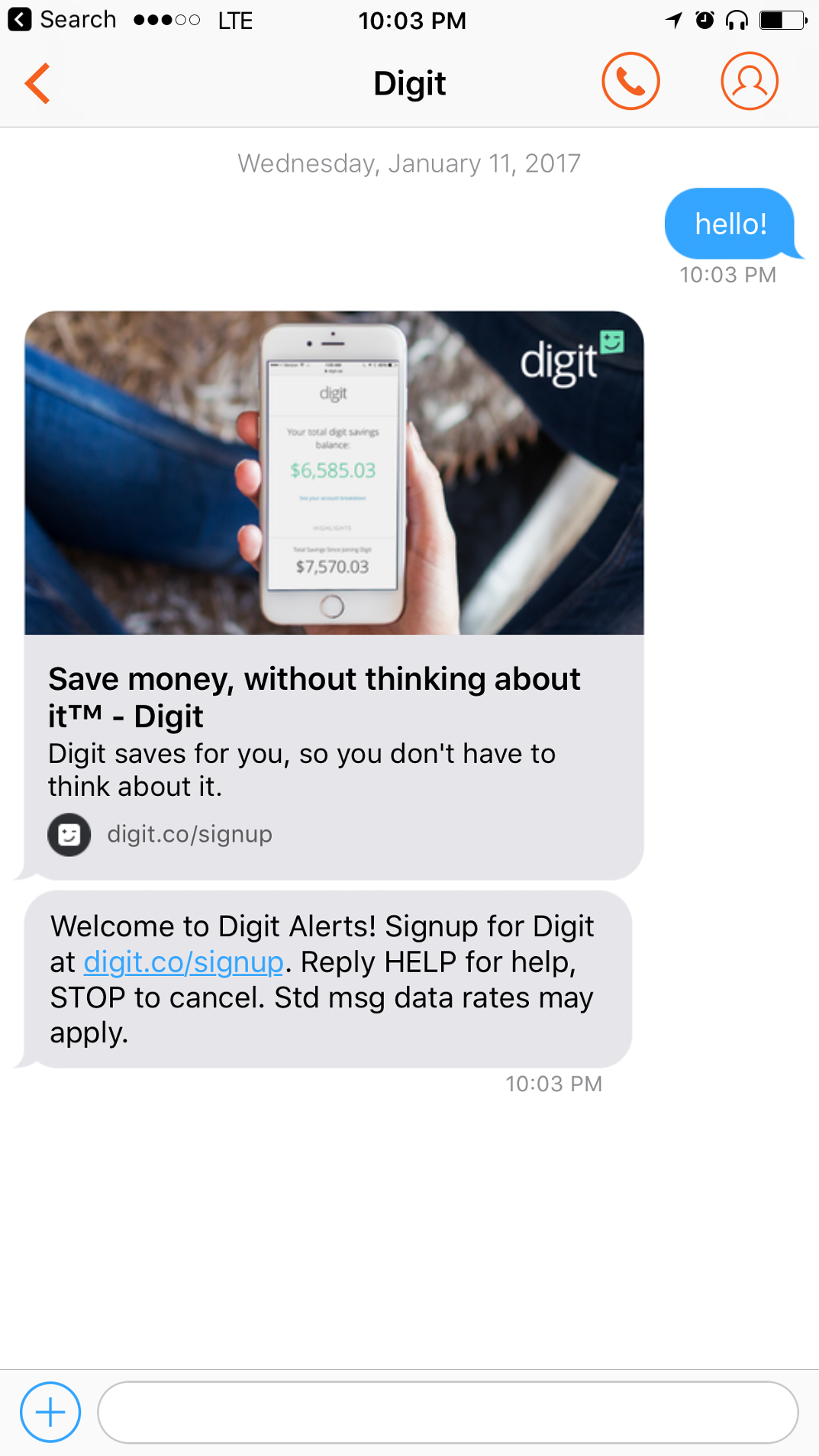 Good Luck Car Service
Good Luck is a NYC limo service that uses SMS to keep customers informed about the status of their order. This is a great example that shows how small businesses can use text messaging as a cost-effective way to communicate with customers.
What works:
The company uses a straightforward unsubscribe message and sends it with every reservation a customer makes. That way, customers don't have to look back through a long string of messages to figure out how to stop getting text messages.
What could work better:
Writing out pickup information in plain sentences would make the message much more personal: "Look out for the black Honda 4×4 with the sign #526!"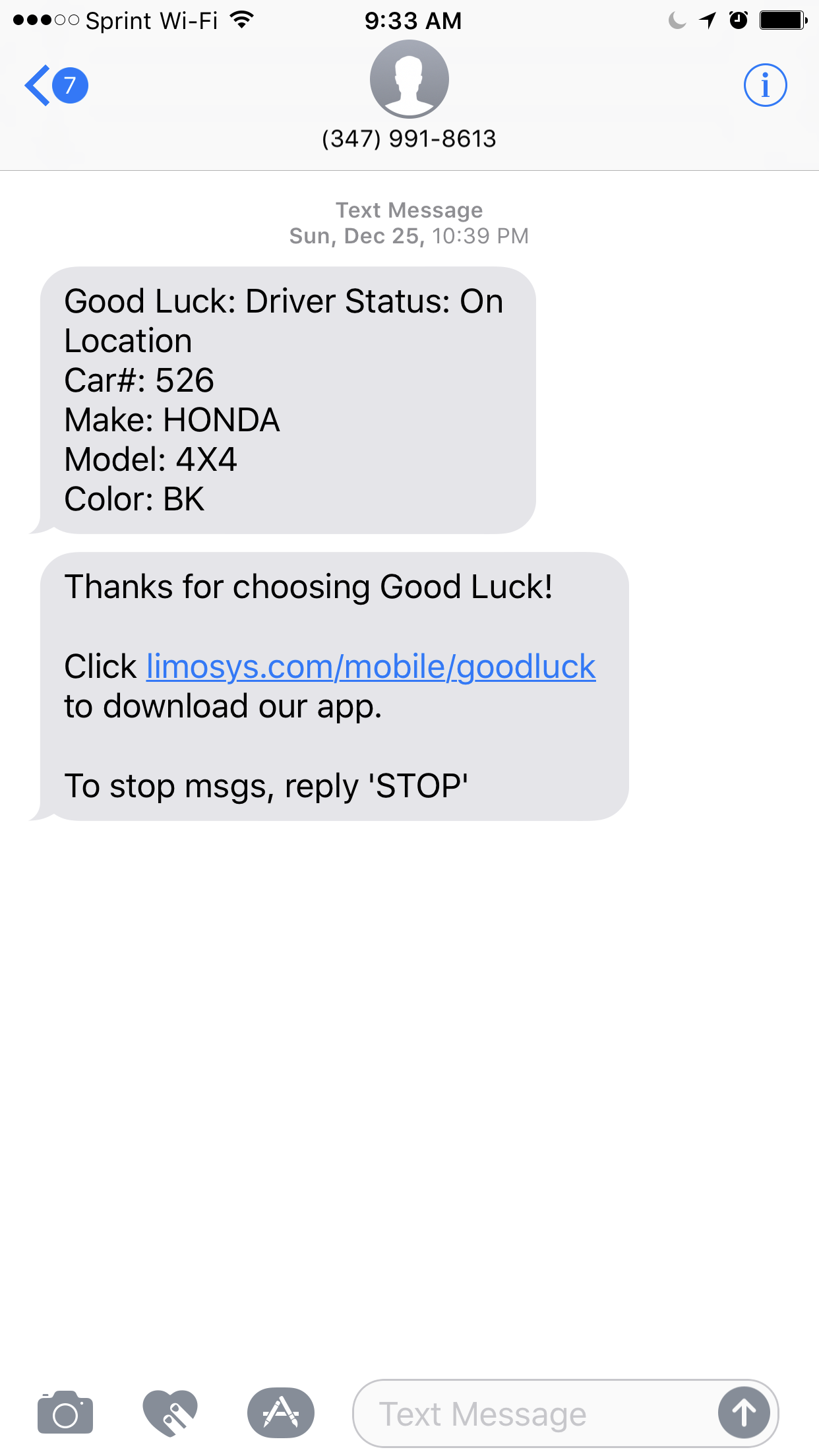 Warby Parker
Eyewear retailer Warby Parker uses SMS to follow up with customers and help them make a selection.
What works:
This example shows a great way to include your opt-out message as part of the conversation without turning into a bot. The informal language and human tone of the message are what makes this example work.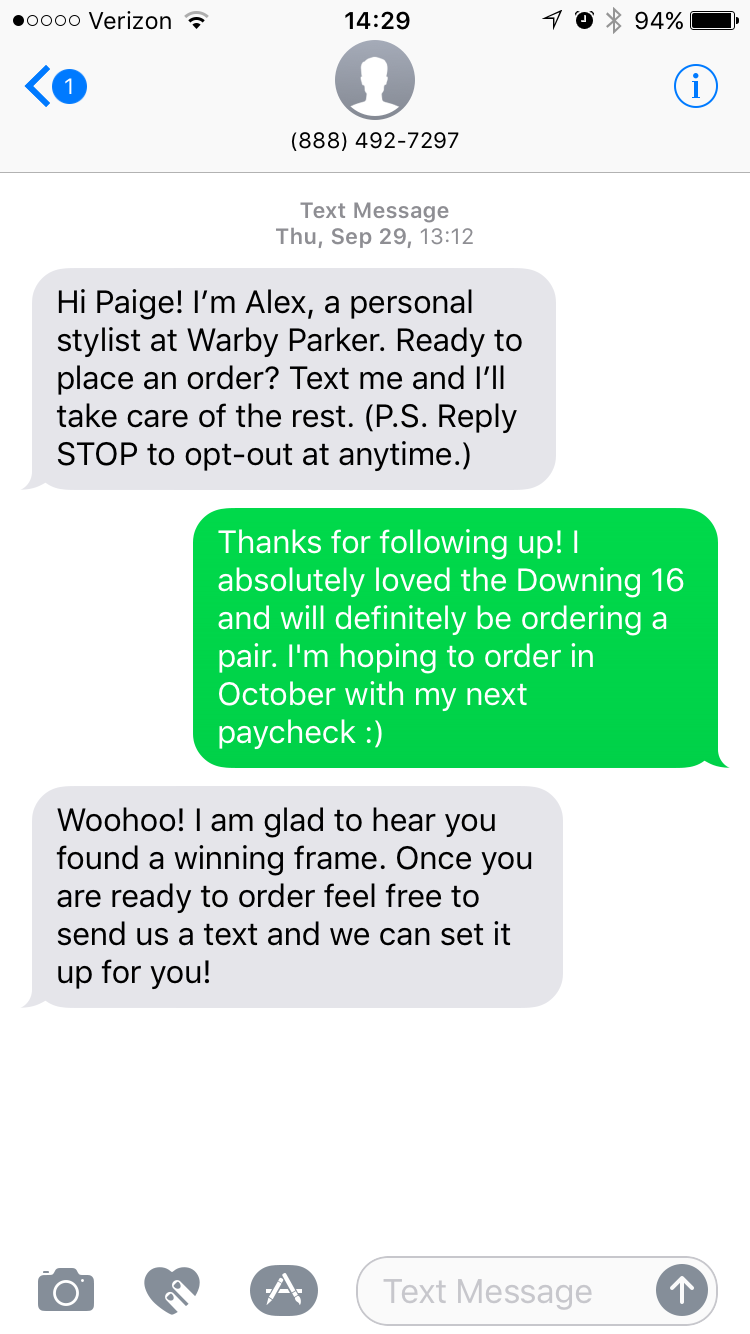 3. Learn More About Your Audience with "Get to Know You" Messages
The onboarding stage is also a great opportunity to learn about your customers by personalizing the messages and value propositions you send to customers.
It's easier to get people to share information about themselves over SMS compared to calling them up or sending an email because the interaction feels personal and casual. They can message you on their own time, from wherever they are, and you have a chance explain what you're giving them in return for their information.
Drinkeasy
Drinkeasy provides personalized recommendations for lovers of boutique and small-batch wine, beer, and spirits.
What works:
Drinkeasy needs to know three simple things about customers to get them up and running: 1) drink of choice 2) zip code and 3) customer name.
Rather than asking customers to fill out a form online—where they can easily drop-off—Drinkeasy walks customers through each step during onboarding by explaining precisely how each piece of information will be used.
Mayvenn
Mayvenn, a startup that helps hair stylists sell and distribute hair extensions, has built a community of over 30,000 stylists with the help of SMS. According to Mayvenn COO, Taylor Wang,
"Mayvenn is a multi-directional community. We share with our community, they share with us, and they share with each other. To keep the conversation going, we use images, video, and SMS." tweet
The company uses SMS campaigns to build community and get new stylists to sign-up for the service.
What works:
In the onboarding sequence, stylists are paired with a specific customer-support rep, who shoots over a specific call-to-action, with a clear value proposition: "Text back & find out how to make $1000 a month."
Stylists who want to learn more about the service can ask the rep specific questions.
Those who are ready to go can quickly sign-up through the express sign-up link provided in the message.
TextRex
TextRext is a service created by The Infatuation, an online restaurant guide that provides users with personalized restaurant recommendations to users. It's powered by The Infatuation staff, and currently still in beta.
What works:
The Text Rex bot keeps the barrier to entry low for their service. All they ask for is your first name! During the onboarding exchange, they keep the tone casual and lighthearted, and a cute dinosaur sent via rich media welcomes you in.
What could work better:
While Text Rex does a good job by not overwhelming new users with too much information during onboarding, the service could go a step further by asking users what their favorite types of food are—or even where they like to dine out.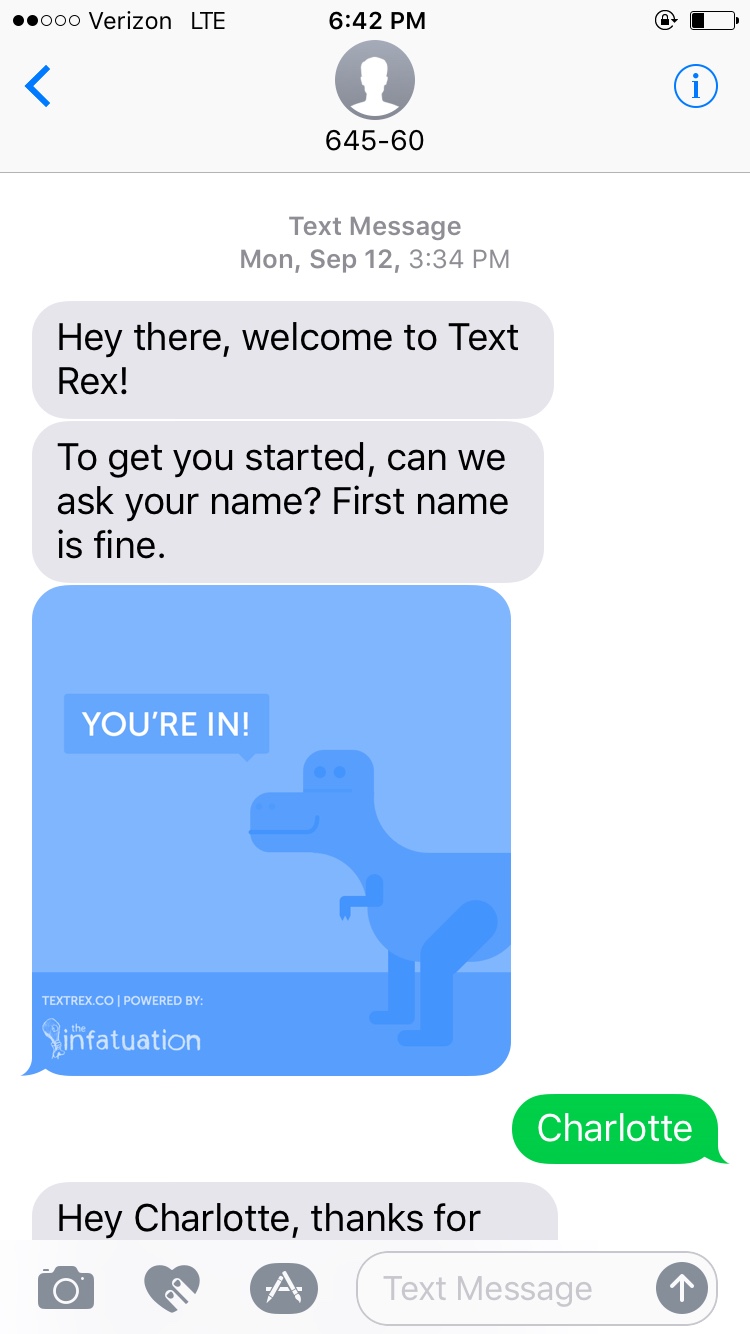 Great Onboarding Is Your Gateway to Great Customer Relationships
Onboarding users to your service through SMS will help you get off on the right foot with potential customers and set the tone for a more prosperous relationship.
In this part of the funnel, you have to introduce your business and set the expectations for what users get in exchange for interacting with you.
Getting this right will allow you to set yourself up for success in the next stage of the lifecycle — activation—where you're aiming to demonstrate the value of your service to users and turn them into paying customers.