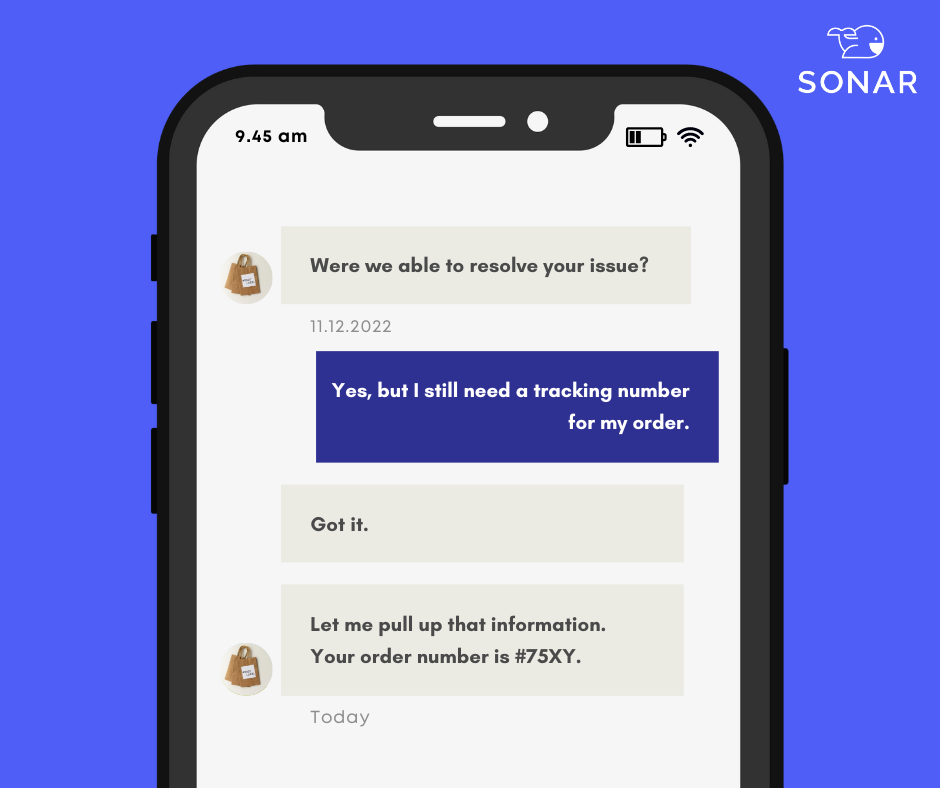 Throughout the past few years, consumers have become increasingly comfortable engaging with brands via messaging. According to Invesp, 67% of global consumers had an interaction with a chatbot over the last 12 months. Chatbots continue to advance alongside improved customer interactions with the average customer satisfaction rating for live chat globally at 83% (statista).
Moreover, the pandemic significantly influenced customer interactions, expectations and behaviors. Since February 2020, 68% of customer service managers experienced an increase in customer expectations (freshworks) and 71% experienced an uptick in general contact volume (freshworks).
It is accordingly critical for businesses to establish a direct line of communication between internal teams and customers. Sonar helps organizations set-up texting on their website to message prospects. In case you have not yet established chat or texting or still need some convincing, here are three key benefits of an uninterrupted channel of communication.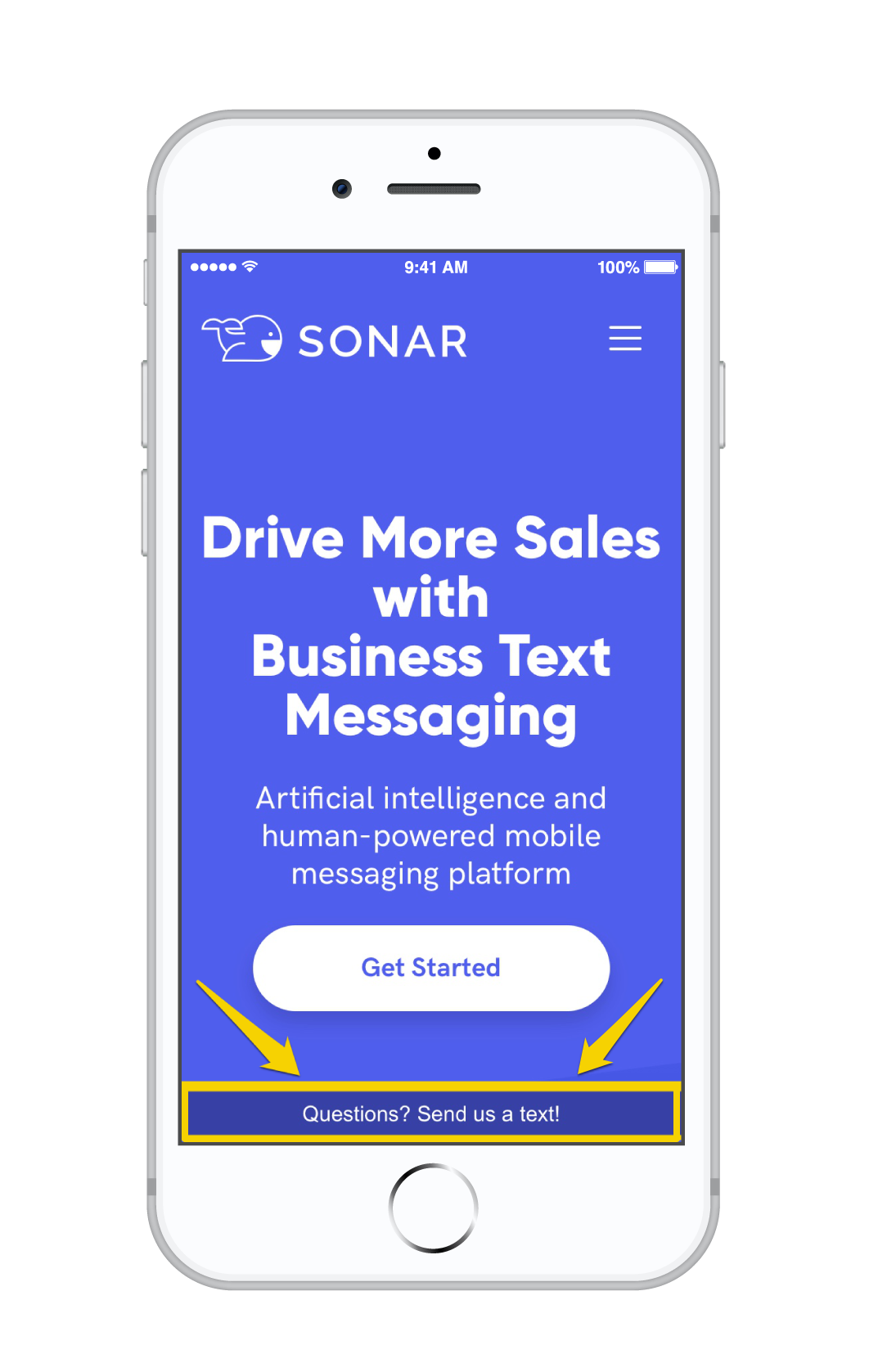 #1: Improve Conversion Rates
The effectiveness of texting cannot be overstated. According to Retail Dive, SMS produces engagement rates 6 to 8 times higher than retailers achieve via general email marketing. Also, a 2021 SMS Comparison report stated that 9 out of 10 consumers prefer to communicate with businesses through text messaging.
One of Sonar's recent customers, Realtor.com, increased their seller qualification rate to 45% using mobile messaging. When customers expressed interest in selling a property, the Sonar Send Message API would be triggered to automatically send a text message. Once the seller lead responded to the message, a member of the Realtor team personally engaged with the leads in real time.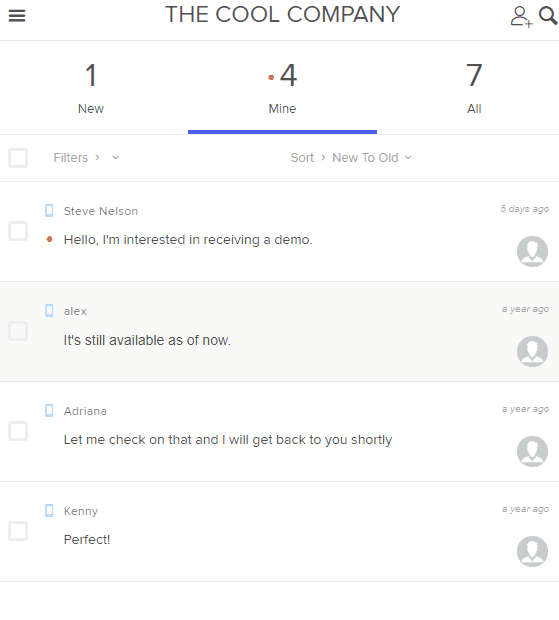 Sonar also analyzed countless conversation threads to discover areas where automation made sense and designed a bot that converted 60% of all qualified leads. After this project, Realtor.com's Senior Director of Go to Market reflected that he wished he implemented mobile messaging sooner and that companies must embrace texting as a new way to connect with customers and provide a unique user experience.
#2: Build Personalized Relationships
Engaging on a personal level with customers is no longer (and never truly was) going above and beyond. Customers expect representatives to understand their unique problems. According to Customer Think, 72% of customers now expect a customer service agent to know their contact information, product details and service history immediately upon engaging in a conversation without being asked. Consumers also anticipate two-way conversations with businesses; a recent G2 article aggregated SMS statistics and shared that 60% of customers want to actively write back to businesses for customer support issues.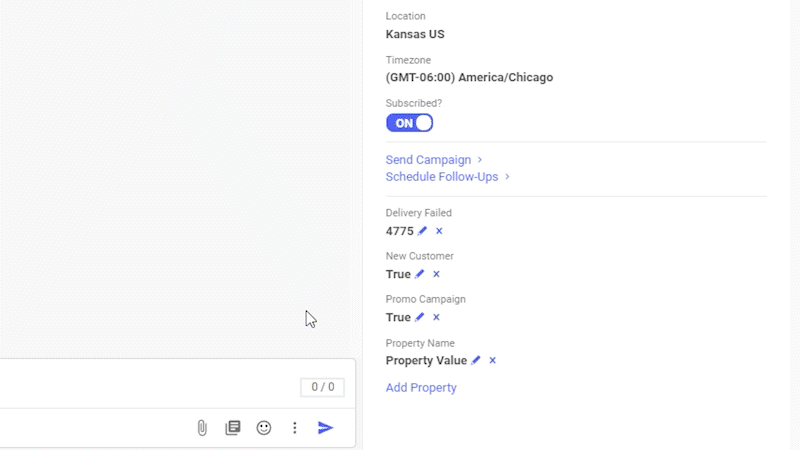 One of Sonar's past customers, Bohemian Guitars, implemented Sonar's Ping Widget on their website upon noticing that many purchases were coming directly from mobile. Every time someone visited the Bohemian Guitars website on mobile, they were given an option to send a text message. Sales increased through text 40% and agents formed individualized relationships with customers. Shaun Lee, CEO & Founder of Bohemian Guitars, stated that with texting, "it's almost like you know the person…As you respond to a customer on text, you're much more informal. You instantly make a personal connection. When you make that personal connection, people are much more inclined to follow through with a purchase."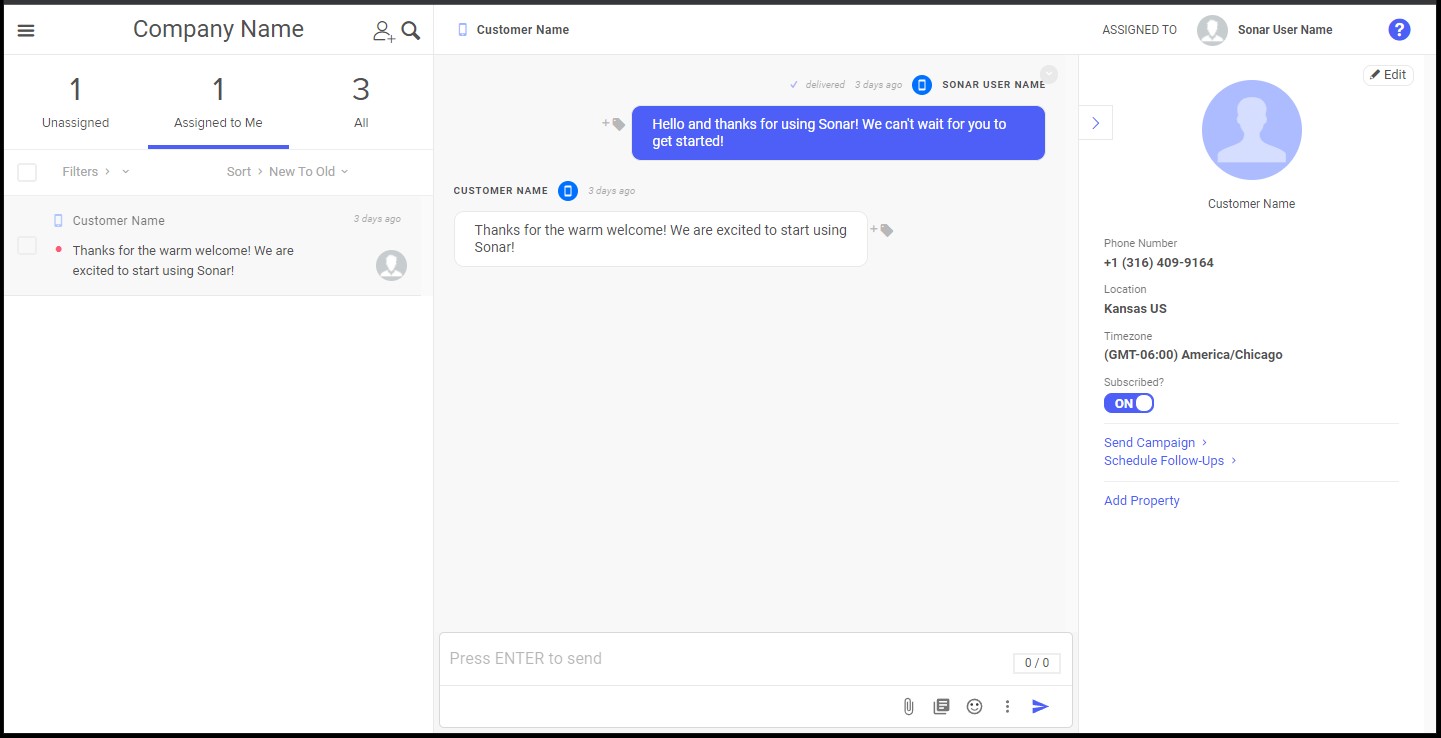 #3: Establish Loyalty with Consistent Messaging
A key benefit of mobile messaging is the ease of sending follow-ups and reminders. A recent article by 99firms stated that "there are many reasons that make customers love [chatting with businesses] the most, most notably, the response speed. Some like it because it allows for multitasking, while others believe the information to be more accurate compared to information over the phone." The bottom line is customers trust information relayed in two-way chat conversations. In addition, this G2 article shared that "the top three SMS text messaging customers say they like to receive updates on their shipping tracking for products (75%), receive order status and confirmations (65%), and scheduling reminders (46%). Messaging customers updates in a consistent and reliable manner builds trust and helps sales teams establish long-lasting relationships.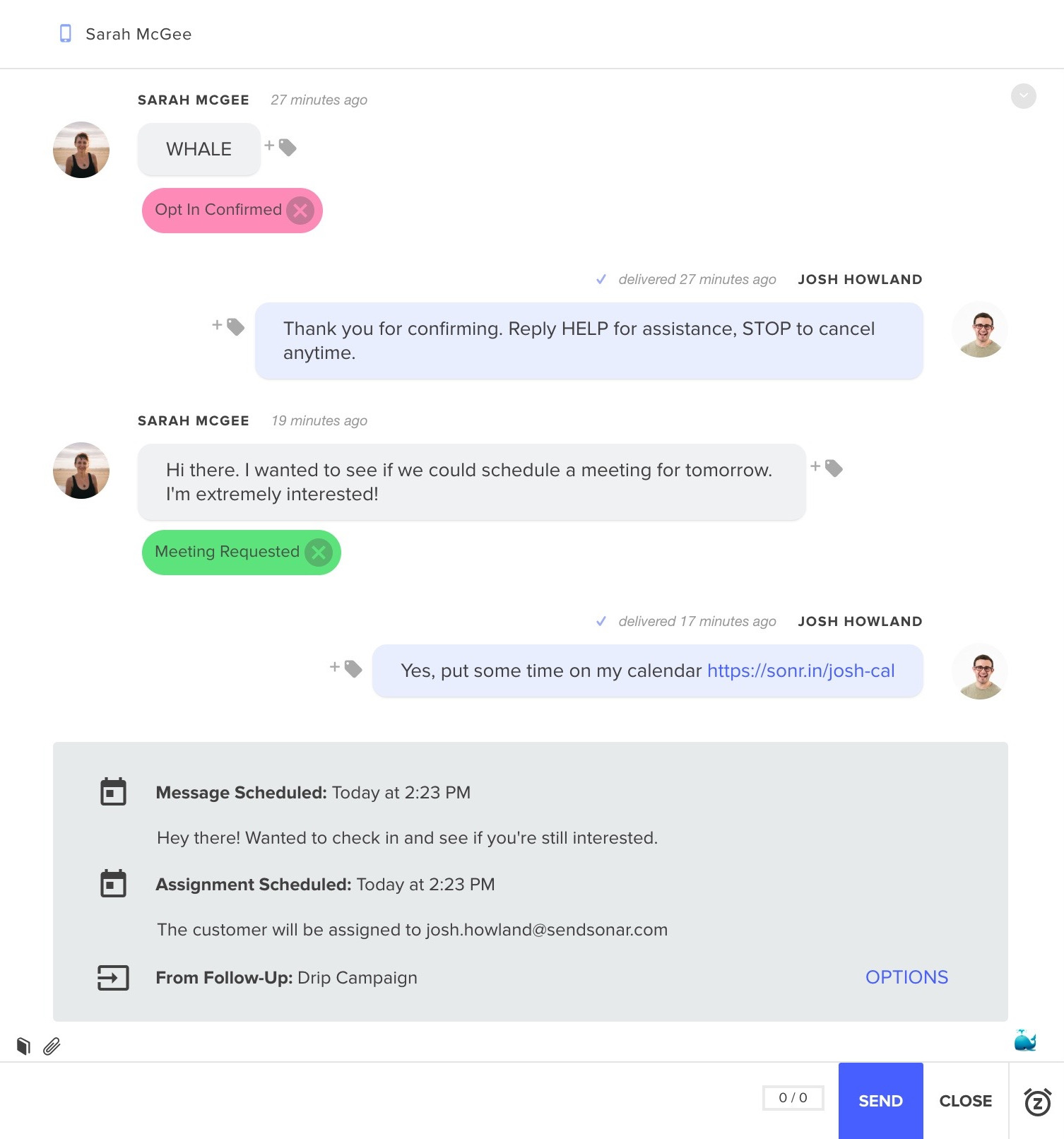 StudySoup, a peer-to-peer online learning marketplace, initially looked at using Sonar to automate and scale their lead conversion processes. While the team had a well-defined funnel, they were struggling to pull prospects through the middle stages with email reminders alone. To compensate, they were resorting to expensive and time- consuming phone calls to each of their prospects, hindering their scalability. They leveraged Sonar's API to trigger automated text messages to their prospects as well as the Drip Campaigns feature to segment their prospects and send dedicated messages nudging them to move forward in the sales funnel. SMS messages saw a 99% read rate and between a 40-60% response rate.
Summary
It might feel overstated to express the efficacy and popularity of text messaging. However, according to this Forbes article, 64% of consumers believe that businesses should use SMS messages to communicate with consumers more often than they currently do. The reciprocal nature of messaging fosters individualized connections with customers and, in turn, increases loyalty. By using a bot to automate key actions, businesses can increase conversion rates and communicate efficiently. Consistent follow-ups also help businesses to remain in touch with customers over extended periods of time, further strengthening loyal and lasting relationships. To learn more about texting for your business, please visit our website and request a demo.