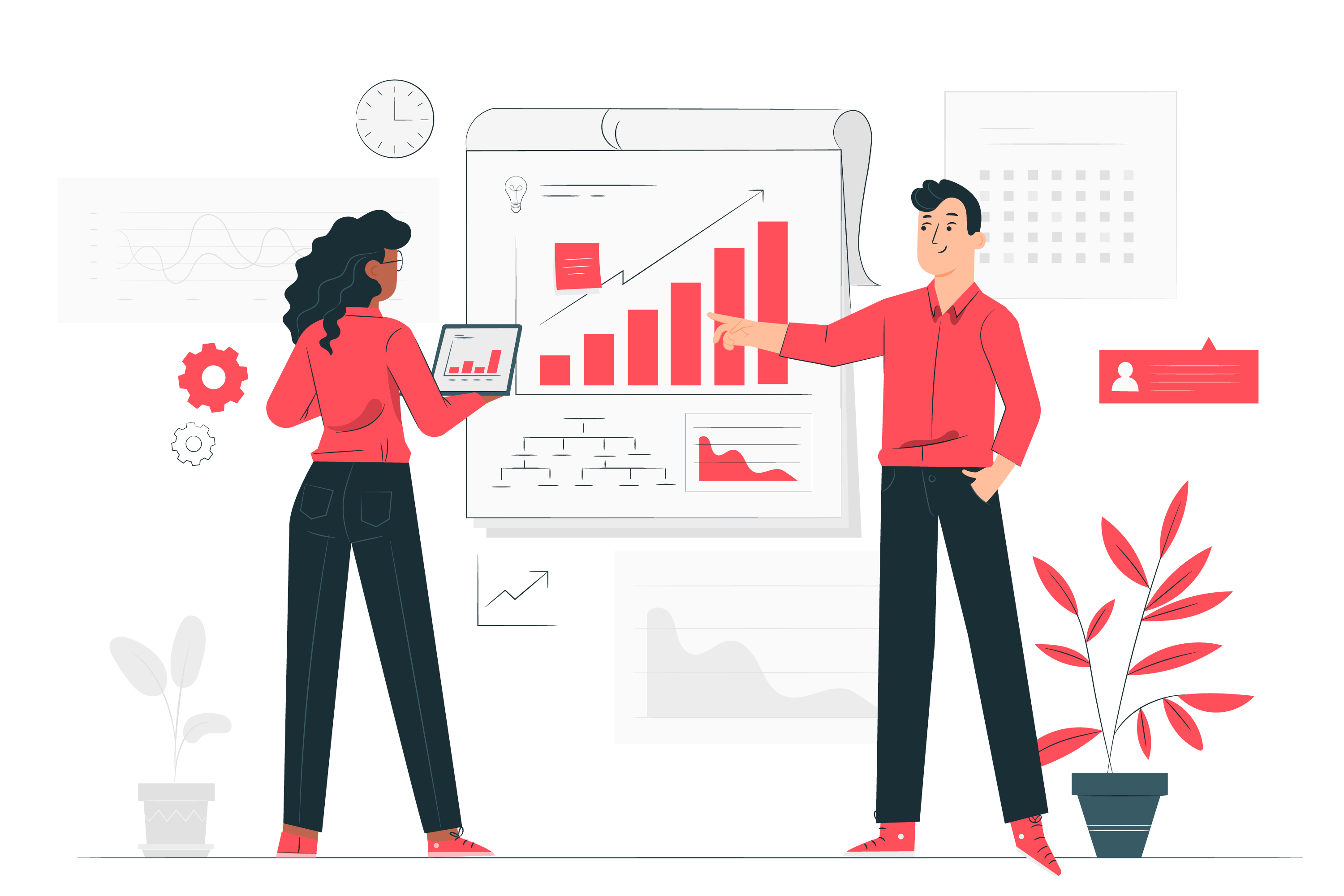 As Q4 comes to an end, it is important to look ahead and consider upcoming sales trends in 2023. Consumer behaviors have been changing rapidly: 46% of Gen Z uses TikTok to learn about brands (Digiday); 67% of consumers self-reported an increase in online shopping since 2020 (Stackla Report); and 81% of shoppers opted for researching a business online before making a purchase (Zippia).
Moreover, the evolution of consumer behavior directly impacts both B2C and B2B businesses. Whether selling a consumer or SaaS product, sales representatives need to form individualized relationships with prospects. Also, 29.7% of business conducted in the United States is facilitated online (Zippia). Modern day consumers expect to engage with brands and businesses digitally in an efficient and meaningful way. Sales teams must accordingly evaluate their current strategies and identify areas of improvement to achieve success in 2023.
In this blog post, we describe three key trends that will impact sales teams in 2023: AI adoption, multiple touchpoints, and social selling.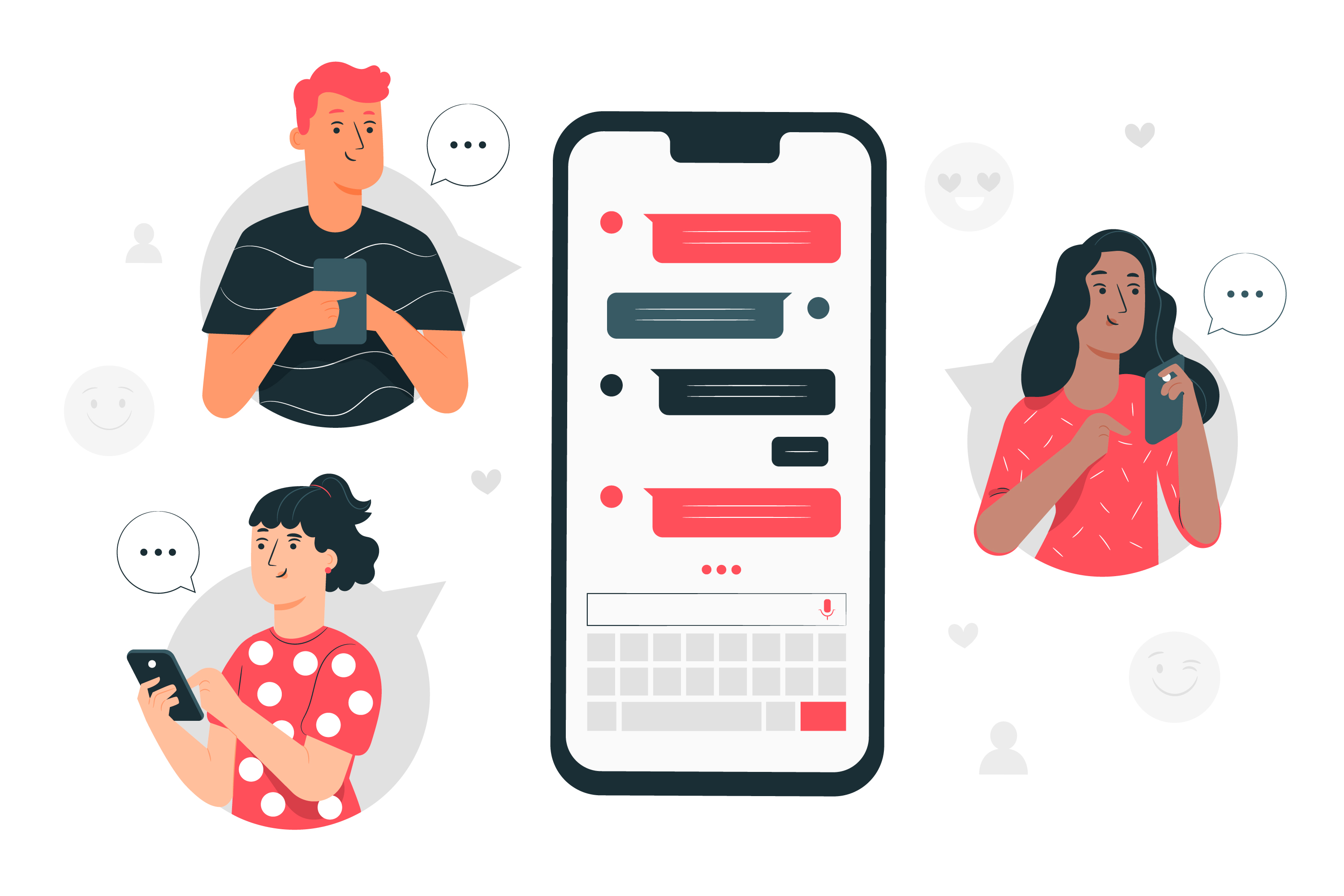 #1 – AI Adoption
You may have seen our recent blog post that discusses the importance of AI, automation, and personalization, but you don't have to take our word for it. Salesforce recently reported that AI adoption is projected at 139% within the next three years, and an Acxiom Report stated that 56% of customers aged 16-44 prefer their first point of contact to be with an AI chatbot rather than a person. Not only that, but these customers expect digital assistants to have information about their inquiries, problem, and needs. What's more, predictive intelligence software applications utilized by sales teams are estimated to grow 118% between 2020 and 2023 (Hubspot).
That being said, if you're not sure where to start with AI solutions, we recommend an AI chatbot. Customers simply text your business and automatically interact with a bot that handles lead qualification, scheduling, follow ups, conversation routing, and more. Sonar's bots help sales teams efficiently gather customer information and empower reps to focus on high level customer interactions. As an example, a bot might ask for the customer's zip code and phone number, determine which product(s) the customer is interested in, and seamlessly route them to the appropriate team. A study by Jupiter Research shows that up to $8 billion in savings are expected through chatbots by the end of 2022. Bottom line: bots are a great way to use AI and automation while helping customers solve problems.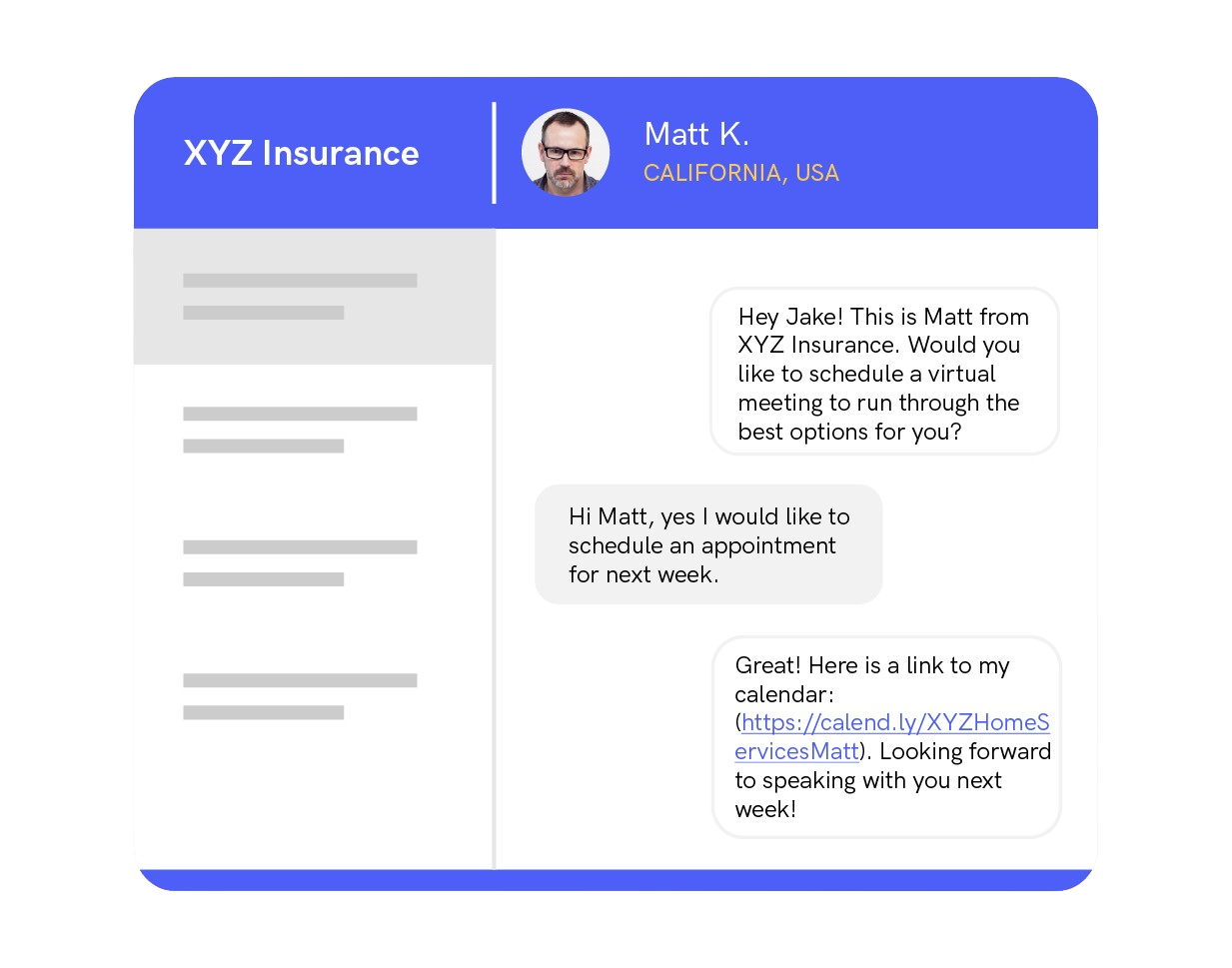 #2 – Multiple Touchpoints and Channels
According to RAIN Sales Training, it takes an average of eight touchpoints to close a sale. If you work in sales, this comes as no surprise since persistence is key in closing deals. However, in 2023, in addition to tenacity, sales reps need to interact with customers on multiple channels. In fact, over half of companies use at least eight channels to interact with customers (Aberdeen), yet nearly one third of companies have not yet implemented an omni-channel strategy (Rakuten). Executing a multi-touch approach is not a nice-to-have; it's necessary for businesses to engage with customers and maintain their interest in 2023 and beyond.
Furthermore, Hubspot's 2022 Sales Strategy & Trends Report stated that 84% of sales professionals interact with prospects across 2-4 different channels, including but not limited to email, social media, text, etc. As we approach the end of the year, it's important to consider which channels yielded results for your team, and how sales reps moved in between conversations across platforms. Did reps text and email customers? If so, which platform yielded the highest results, and how did sales teams remain organized and track engagement? These kinds of questions are essential to ask before crafting sales strategies in Q1 of 2023.
Sonar helps sales teams stay organized across channels by sending texts from within their Salesforce dashboard or customer account page for a seamless messaging experience. Reps message customers without having to leave Salesforce, and they can use the plug-in on both the desktop and mobile applications. Automated, two-way syncing allows reps to share and store data in both Salesforce and Sonar so they have the context to deliver great customer experiences.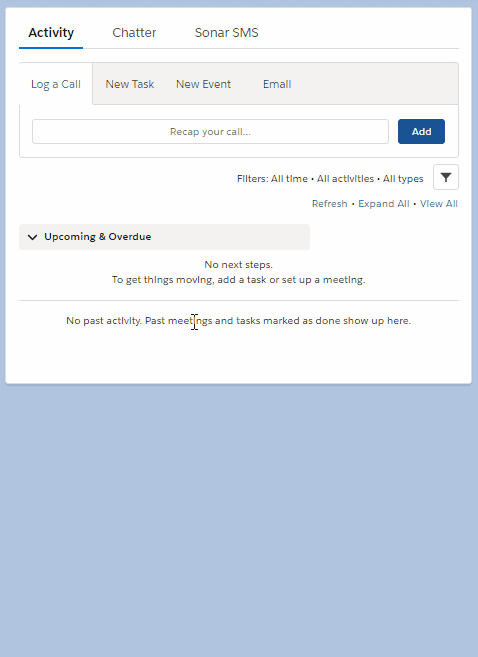 #3 – Social Selling
It's no mystery that people worldwide increasingly use smartphones. According to The Radicati Group Mobile Statistic Report, 2019-2023, the number of mobile users is expected to exceed 7.3 billion by the end of 2023. Ericsson also shared that the global monthly average usage per smartphone is predicted to be 19 GB in 2023 and is expected to reach 46 GB by the end of 2028. Social media has grown alongside smartphone usage at a compound annual growth rate of 12% since 2012.
As previously mentioned, sales teams must use omni-channel strategies to stay relevant in 2023. These channels need to include social media as 4.7 billion people across the globe currently use social media. Maggie Lower, Chief Marketing Officer of Hootsuite, recently told Business Wire:
"In 2023, businesses that take a social-first approach to their brand and customer care strategy will be the ones to reap the benefits. Stronger brand reputation, greater customer interaction, trust and loyalty – now and in the future – depends on it."
Should you feel your business needs to strengthen its presence on social media, now is absolutely the time to consider different platforms and create a game plan for 2023.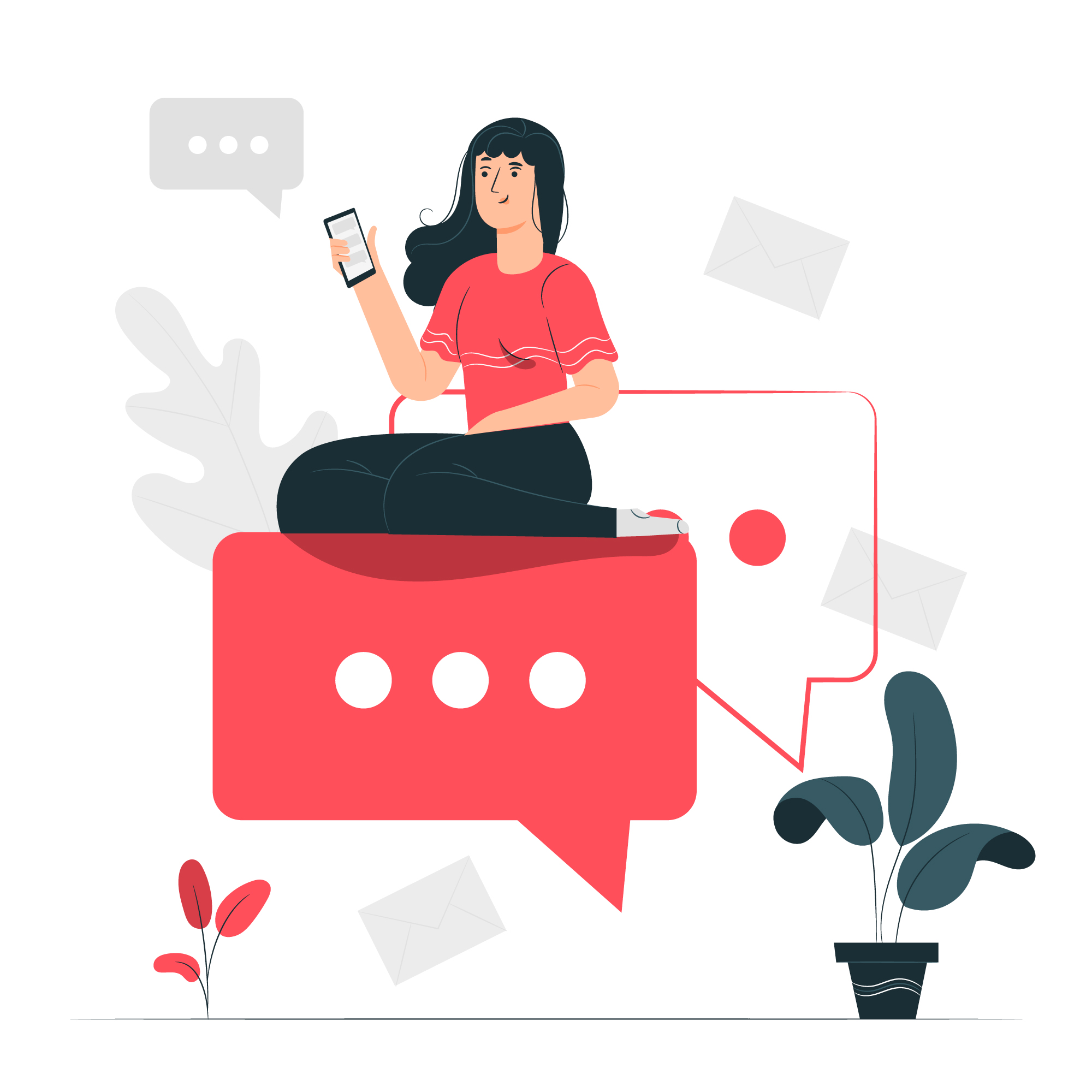 Conclusion
As sales teams look ahead to 2023, they must evaluate their performance throughout 2022 and examine customer communication across all platforms. Social media, texting, and messaging are only gaining traction for businesses of all kinds; in fact, customers now fully expect to interact with AI chatbots when they message an organization.
It is simply not enough for reps to send customers automated emails sprinkled with voice messages throughout a two week period. Sales teams must communicate with customers across a variety of platforms and interact with prospects on their preferred channels. Lastly, if your business has not yet implemented an AI solution, or you simply want to make improvements to existing processes, we would be glad to connect and share insights. Click here to schedule a demo of Sonar's services today.