The dev team had a busy start to 2020 with a number of exciting Sonar product enhancements. Here's a quick overview of the changes we made over the past month:
Schedule Action Framework Built
Ever wish you had the ability to schedule when, where, and how messages get delivered to your contacts? We built out the foundational framework that will enable this functionality in the future. While the full feature is not yet complete, this framework brings us a big step closer to that goal!
Enhanced Team-based View
In response to a popular-request and feedback to update the Rep, Team, and Account views on the Sonar Dash, Enterprise partners can now enable settings to only show threads of customers belonging to that particular team. This cuts down on noise from conversations being had on other teams.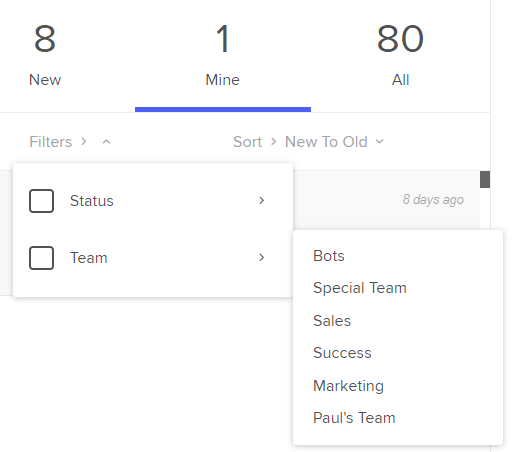 Enhanced Webhook Data
We added new values to our Custom Webhooks including events for if the customer is doubly opted-in, any teams that customer is a part of, and which agent is assigned to that customer. Webhooks are great for sending automated messages, triggering workflows based on customer actions, or managing data, and now you have even more options for event triggers.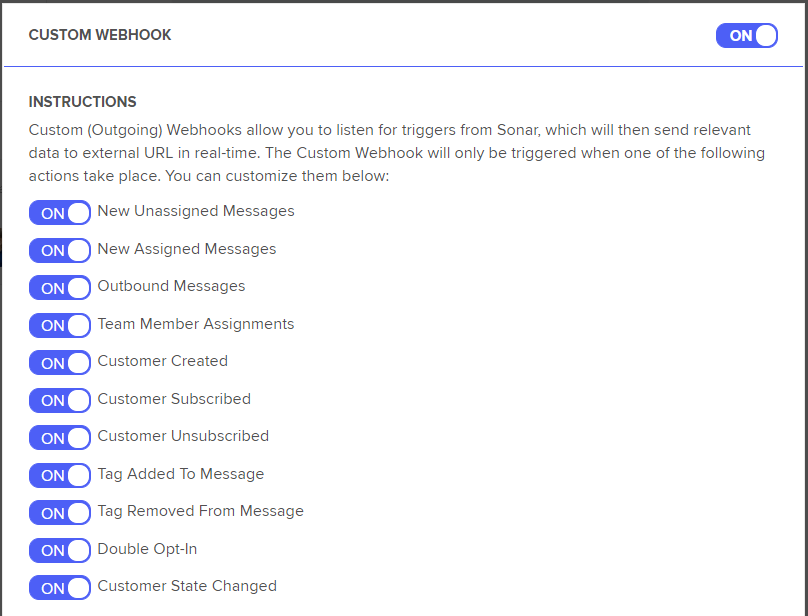 Bulk Actions Improved
Many of our partners use the Bulk Customer Actions to close or reassign multiple threads. We made a small change to the underlying function of this to improve the speed and efficiency of doing bulk updates within Sonar.
Export Enhancement
On the Customer CSV Export, we added a new column for Double Opt-In. Now when you export contacts, you can see a timestamp of when those contacts have Double Opted-In to receive text messages.