Sonar's platform already helps partners increase engagement from 20% to 70% by using mobile messaging (read our case study). Now with our new Follow-Ups feature, you can schedule an automated series of events to help keep those personal, one-to-one conversations going.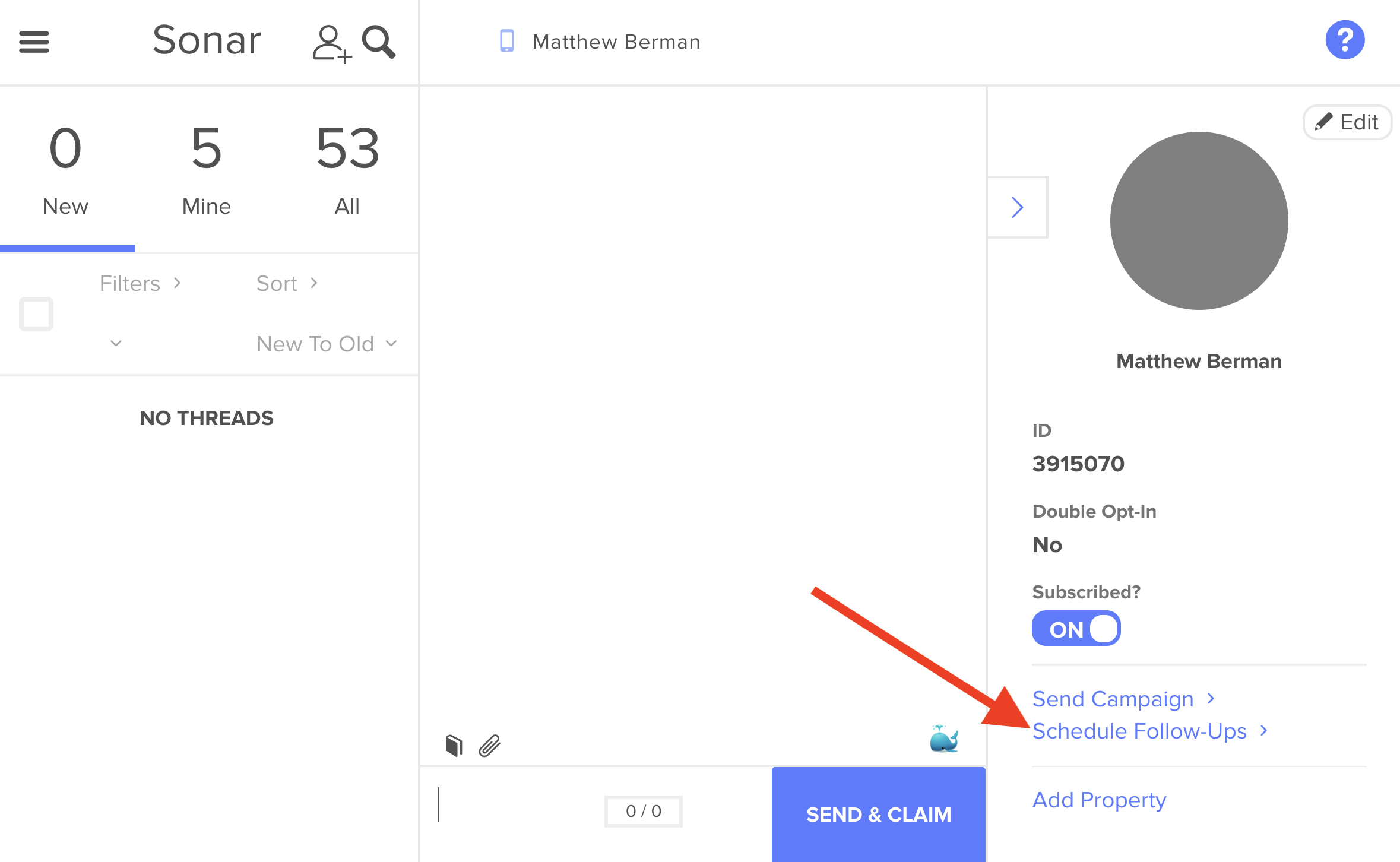 What can it do?
Sonar's Follow-Ups can help maintain consistent engagement when communicating with your contacts. Follow-Ups have been an incredibly successful mechanism to remind our partners to take specific actions along their sales and marketing processes. Our recommendation is to use Follow-Ups to remind your contacts to take specific actions along your process. For lead qualification, this could mean asking for them to provide answers to your questions. For closing, this could include reminding someone to review and execute a contract on their end.
Want to keep your branding top-of-mind? Follow-Ups can also be used for sending drip-campaigns to highly-targeted segments of your customers. For Sonar partners using our Campaigns feature, Follow-Ups can be added directly as part of a campaign sequence (found under the Settings tab).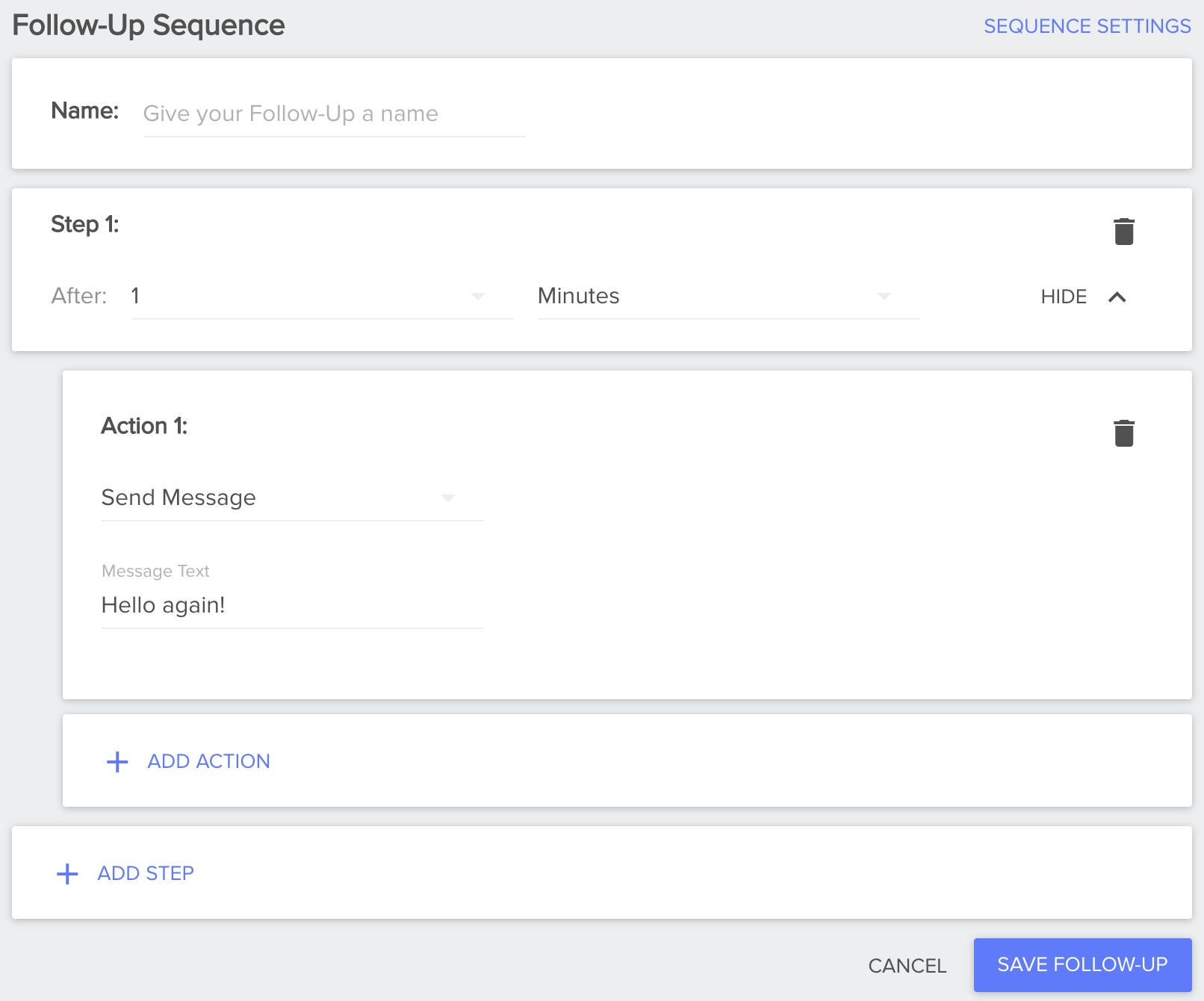 How does it work?
Follow-Ups work by using a series of scheduled events and triggers. They are highly customizable based on your needs, whether you want a single follow-up or something more complex involving multiple steps and timeframes.
Follow-Ups can be found on the Sonar Dashboard. Simply click 'Schedule Follow-Ups' to open the Follow-Ups Manager, set up the details for your desired sequence, and when a customer replies, the sequence will automatically halt and opt-out of the remaining series.

Follow-Up Success Stories
In the real estate space, we found that during the lead qualification process, Follow-Ups were able to double the engagement at the top of the funnel and lead to a 50% increase in conversions.
For our travel partners, they have seen similar increases in response rate going from ~30% response rate on campaigns to close to ~60% response rate.
There are so many great use cases for Follow-Ups. Let us know how you use it!